Ivanka Trump jumps to Melania's defence over ongoing criticism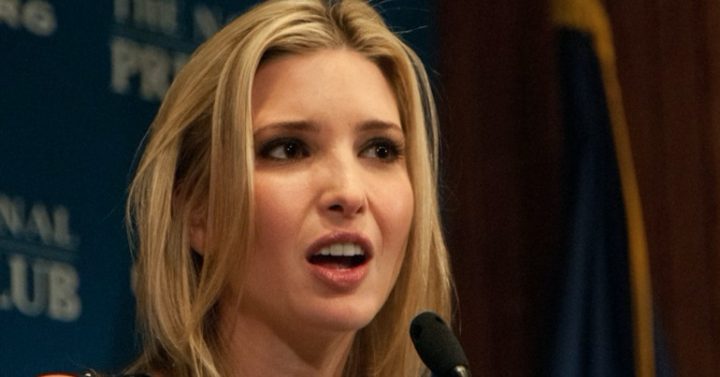 Ivanka Trump has defended her step-mother Melania after she was ridiculed online for her fashion choices and called for 11-year-old Barron Trump to be left out of the media coverage on her powerful family.
America's first daughter appeared on television show Dr Oz on Thursday where she was asked if she was bothered by the criticisms the first lady and her younger brother faced in the media.
"It does; it really does [bother me]," she replied
"I think Melania is an elegant, confident, poised woman, and I think talking about her fashion choices objectifies her, and it's just inappropriate."
Barron, President Trump's only child with Melania, was criticized online in August for stepping off Air Force One in a T-shirt and shorts.
Ad. Article continues below.
"I think talking about an 11-year-old's T-shirt, or pants, or attire… he's a young boy trying his best to acclimate in a surreal environment," she said.
"Melania and my father are trying to make that transition as seamless as possible in a difficult circumstances.
"Barron should be off limits and Melania should just do what she does."
Ad. Article continues below.
The first lady was mocked mercilessly in August when she boarded Air Force One to flood-ravaged Texas in high heels and cigarette pants.
Social media lit up with comments calling her "Flood Watch Barbie" and accusing her of being "out of touch" with average Americans.
And here we have Melania Trump modeling what NOT to wear to a hurricane: 5-inch stilettos.

How out of touch can you be? pic.twitter.com/tZR8o3dYxY

— Holly O'Reilly (@AynRandPaulRyan) August 29, 2017
On Wednesday she made headlines again for wearing an extravagant hot-pink dress to her speech at a United Nations luncheon in New York.
Ad. Article continues below.
Ivanka also opened up to Dr Oz about her postpartum depression, revealing she struggled with her mental health after giving birth to all three of her children.
"It was a very challenging, emotional time for me because I felt like I was not living up to my potential as a parent or as an entrepreneur and as an executive," she said.
"And I had had such easy pregnancies that in some way the juxtaposition hit me even harder."
Ad. Article continues below.
She added that she had never spoken out about it before, but realised it was an important issue to bring to light.
"It's incredibly important and look I consider myself a very hard-charging person, I am ambitious, I'm passionate, I'm driven, but this is something that affects parents all over the country," she said.
Do you think Melania and Barron Trump have been treated unfairly by the media and people on social media? Or is this just what happens when you're in the public eye?