Ivana Trump reveals the ground-breaking advice she gave ex Donald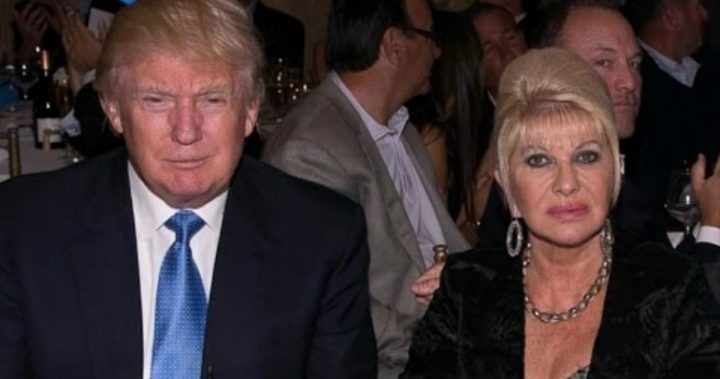 He's the first US president to both shock and inspire – depending on one's political persuasion – via Twitter, and now we know who's responsible for Donald Trump's tweet tirades: ex-wife Ivana Trump.
Ivana told CBS that Donald asked her whether he should get on Twitter to communicate with the public, and she encouraged him to do it, saying, "If you want to get your words across rightly, without telling The New York Times, which is going to twist every single word of yours, this is how you get your message out".
Trump certainly took his ex-wife at her word, becoming a frequent tweeter before his presidential campaign, then upping his tweet count during his campaign to attack rivals and rally supporters.
And he hasn't stopped now he's in the White House, regularly surprising both the media and officials by making policy pronouncements via the social media platform, as well as launching multi-tweet tirades when exercised about a particular issue.
Although he's frequently criticised for the 'unpresidential' language he sometimes uses and for circumventing official channels on communications, Ivana is unrepentant about her advice.
Ad. Article continues below.
"Well, it's a tweeting president. This is his new way, how to put the message across. And he's right," his former wife says.
The ex-Mrs Trump was promoting her new book Raising Trump, in which she addresses what the US president is like as a father, as well as her thoughts on Trump's second wife, Marla Maples, and current wife, Melania Trump. The 68-year-old is mother to three of Trump's children: Ivanka, Donald Junior, and Eric.
She also reveals that Trump offered her the ambassadorship to the Czech Republic, her homeland, but she turned him down.
"I like to do what I want to do, go wherever I want to go with whomever I want to go," she told CBS. "And I can afford my lifestyle. Okay, why would I go and say bye-bye to Miami in the winter, bye-bye to Saint-Tropez in the summer, and bye-by to spring and fall in New York? I have a perfect life."
The full interview will be broadcast on CBS Sunday Morning from 9am ET. 
Do you think it's 'presidential' to make political pronouncements and attack rivals on Twitter?