Is Australia turning into Italy? Abbott cries political crisis and calls for action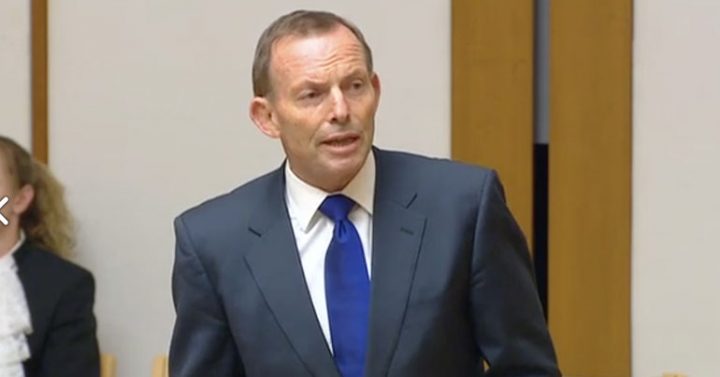 Former prime minister Tony Abbott has called for "resolute action" to break the protracted crisis in Australia's national parliament as reported in today's Australian.  Abbott is recommending that the Turnbull government  confront the constitutional gridlock that has been tearing apart our nation for more than 5 years by urging the Turnbull government to hold a constitutional referendum to enable governments to govern.
Abbott has warned that "Australia is mired by gridlock" and "increasingly resembles Italy" referring to our regular changes of leadership and inability to pass legislation in the Senate.  
His statements are an apparent pre-cursor to a speech he intends to give in coming days which the Australian Newspaper reports that he will say Australians must confront yet again the kind of country they want. "He nails the public's disenchantment with politics, saying our democracy is now run by the perverse practice of politicians seeking election on an agenda and being denied the right to implement that agenda in ­office."
"Over time the Senate has ceased being a house of review and become a house of rejection," Mr Abbott said. "The result is gridlock, not government, and it has to change. In the end, the government of the day has to be allowed to govern — and not with one hand tied behind its back because its legislation can't pass."
Abbott is calling for a referendum to enable a joint sitting of both houses to pass deadlocked bills without the need for a ­double-dissolution election, knowing the Government simply cannot continue to adapt and trade out the policy agendas and intended legislation on which they won government.  The greatest example of this had him pointing to the final result for the Australian Building and Construction Commission legislation saying it was "amended almost to the point of futility". 
Ad. Article continues below.
Mr Abbott has put up the fight that parliamentary paralysis has a direct effect on the prime minister. He says, perhaps reflecting on his own challenges, that if a prime minister cannot secure his agenda, there can be "no expectation" such a prime minister will survive.
Let's open this one up to a big debate this afternoon!  Do you think we should hold a constitutional referendum to bring both houses together when legislation can't pass to try and avoid the gridlock we are seeing?