Indigenous activists to target Prince Charles with Games protests: Report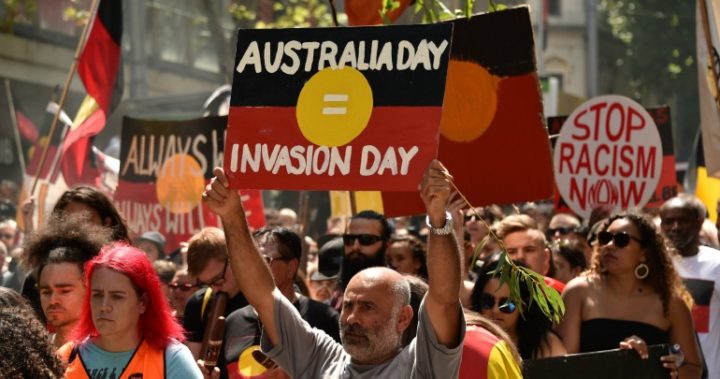 Indigenous activist Wayne Warton has told The Australian that protests at the Commonwealth Games would be focused on Prince Charles, as the government's actions pushed young Aboriginals towards "terrorism".
Wharton made clear to reporter Richard Ferguson that activists, who are planning a large-scale protest at the sporting event, would not attempt to harm Prince Charles during his visit to attend the games on the Gold Coast. But Wharton said that Malcolm Turnbull's stance on Australia Day – the prime minister rejected calls to change the date of the national celebration – and other indigenous issues ran the risk of "inciting (the use of) guns and taking up terrorism".
"Some of our young people are not far off it with the things he's said," the Brisbane-based protester told the newspaper, adding that he couldn't promise the protests planned for the Commonwealth Games would remain peaceful.
Wharton, who plans to set up a campsite outside the Commonwealth Games with fellow activists,  is part of the Warriors of the Aboriginal ­Resistance (WAR), a group who came under fire after a member said they wanted to "burn Australia to the ­f**king ground". Tarneen Onus-Williams, a 24-year-old WAR member stood on the steps of Victoria's Parliament on Australia Day this year and said to crowds of thousands: "F*** Australia, hope it burns to the ground." She then added that "all you fellas in your Australian flags should be ashamed of yourselves".
Amid fierce criticism over her comments, Onus-Williams later she shouldn't have been taken literally, adding that she was very emotional on the day and that she had meant that she wanted the government to "fall apart" because the leaders of the country "ignore and oppress" Aboriginal people.
Ad. Article continues below.
Wharton is currently urging Commonwealth countries that no longer have ties to the Queen to put pressure on Australia over its treatment of the indigenous population. He hopes to get Australia blacklisted so it can no longer hold international events, according to The Australian.
Prince Charles is set to stand in for Queen Elizabeth at the Commonwealth Games in April, as he starts to take on more of his mother's royal responsibilities. The Prince attended a total of 546 official royal engagements last year; this number will continue to increase as the Queen's workload is gradually reduced.
Do you think militant actions will further the cause of indigenous Australians? Do young Aboriginals have reason to feel ignored and oppressed by the government?
With Facebook removing news sites from your feeds we ask that you sign up for Starts at 60's emailers here. And to keep us on your wall, join some of our new Facebook groups and clubs:

News Junkies Club – Australia
News Junkies Club – USA 

See news on the change and links to all our other clubs and groups here.