Hillary Clinton 'can't forgive' voters who let her down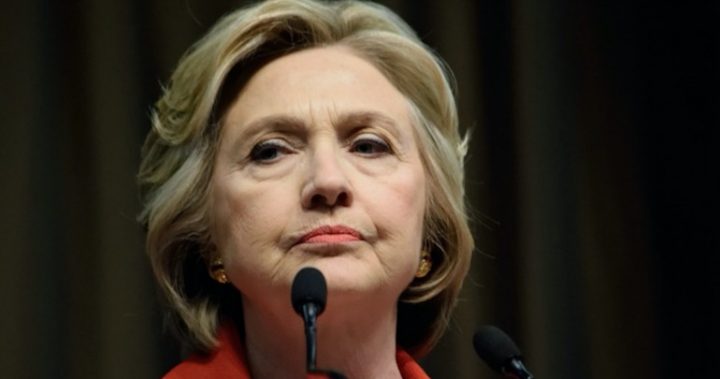 Former presidential candidate Hillary Clinton cannot forgive thousands of Americans who failed to vote for her in last year's nail-biting election against now-president Donald Trump.
Clinton told CNN's Anderson Cooper that she offers "no absolution" to those who have since told her they regret not exercising their right to vote in November.
In her new book What Happened, Clinton recalls the dozens of men and women who came up to her after her crushing defeat to apologise for "not voting or not doing more to help my campaign."
"When it first started happening, it was so soon after the election," she said.
"It was hard for me to comfort somebody who was coming to me and saying, 'Oh, I wish I had done more,' or, 'I'm sorry I didn't vote' because I think this was one of the most consequential elections that we have faced in a long time."
Ad. Article continues below.
She added: "So, no absolution. But I just hope people will take what happened this time seriously and be ready and willing to vote the next time."
In her book, Clinton recalls the night she lost the election and the soul-crushing defeat she felt for months after.
Read more: 'Back up creep': Hillary Clinton slams Trump in new book
She writes with brutal honesty about how angry she would get when people tried to apologise to her, remembering one young women whose mother forced her to "apologise for not voting."
"I wanted to stare right in her eyes and say, 'You didn't vote? How could you not vote? You abdicated your responsibility as a citizen at the worst possible time! And now you want me to make you feel better?'" Clinton writes. "Of course, I didn't say any of that."
She adds: "These people were looking for absolution that I just couldn't give. We all have to live with the consequences of our decisions."
Ad. Article continues below.
Clinton's loss was perhaps the biggest shock election defeat in modern American history.
Read more: Major blow for Hillary Clinton just days out from election
For months leading up to the election analysts discounted Trump's campaign as a farce and a gimmick.
Much of the country, and the world, was left in shock as the primaries turned red one after another and Trump claimed victory.
Did you vote in the election? Who did you support? Do you agree with Clinton here?