Hanson vs. Hanson-Young: Showdown over voting age changes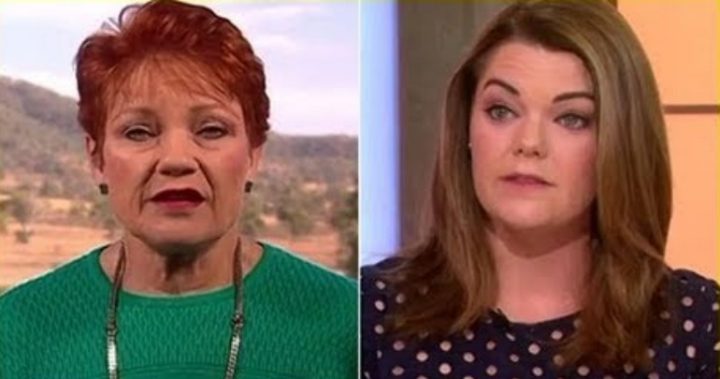 Pauline Hanson and Sarah Hanson-Young have battled it out on television once again, this time over the issue of the legal voting age. 
The One Nation Leader clashed with the Greens Senator, whose party wants the legal voting age to be brought down to 16, with Hanson arguing that young people shouldn't get a vote because they haven't worked or paid taxes, and that the Greens only want it lowered because they believe they will get the votes. 
"They don't have any idea," Hanson told Channel Seven's Sunrise program.
"They've never held a job, they've never paid any taxes, they have no understanding of politics — and you want to reduce it because you think it will increase the Green's vote. They have no idea."
The on-air argument came amid a debate on the push to raise the legal age of smoking to 21, which both senators support. 
Ad. Article continues below.
"I don't know how the young ones can afford a pack of cigarettes anymore anyway," Hanson said.
"The cost of smoking is horrendous. But if it's going to help the kids, and they won't get on smoking, they will get the smokes somewhere else, but raising the age limit makes commonsense to me. I'd also look at raising the age of voting as well to 21.
"I think that these things need to be debated. I like to hear the people's opinion. But I'm all for it."
Hanson-Young lashed back, saying Hanson was "out of touch" and raising the voting age was a "terrible" idea.
Do you think there would be any benefit in raising or lowering the voting age?