'Get over yourself': Ita Buttrose tells Aussies to get a grip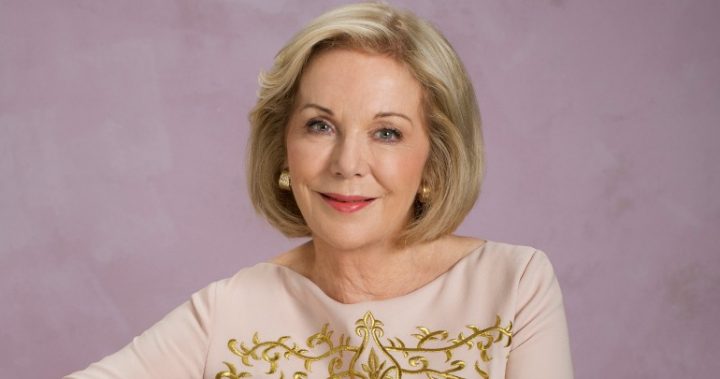 Media personality Ita Buttrose has told Australians "get a life" after prime minister Malcolm Turnbull was inundated with criticism for sharing a photo of himself drinking a beer while holding his baby granddaughter at the footy.
Buttrose was joined by entrepreneur Dick Smith, Demographer Bernard Salt and a slew of other prominent Aussies who told the nation to get back to our core values of mateship and a 'she'll be right' attitude.
"People need to get a life and stop worrying about things that are just too silly for words," Buttrose told News Corp on Sunday.
"His granddaughter is far too young to know what the PM is drinking so I don't think it will have a negative influence on her.
"There are just a whole stack of people who are wasting their time on social media ranting and raving about things they shouldn't be wasting their time on. They need to go and read a book."
Ad. Article continues below.
Turnbull shared the photo in question on his Facebook page on Saturday, writing: "Multitasking at the footy."
"Does any1 c anything irresponsible with an adult hold a baby and juggling a beer.and when was drinking while holding a child OK. I find it disgusting to see people breathing grog all over baby's but sadly I'm not surprised by Malcolm doing it," one angry commenter posted.
Australian-proud Smith told News Corp "Australians need to get back to being Australian".
"People on social media can be so pathetic," he said. "This kind of outrage is so un Australian. Go and live somewhere else if you don't like this."
Ad. Article continues below.
Even Opposition leader Bill Shorten stuck up for Turnbull.
I've found something Malcolm & I can agree on. This is rubbish. Let him be a grandpa. https://t.co/gzF7plgBdw

— Bill Shorten (@billshortenmp) September 10, 2017
In an age when political correctness has practically reached fever-pitch, it's not surprising that the PM's picture rubbed so many people up the wrong way.
However, if an Aussie bloke can't enjoy a beer at the footy with his family surely something is wrong.
What are your thoughts on this? Do you think there's anything wrong with the picture? Or are people being PC mad?