Julie Bishop on celeb photo frenzy in New York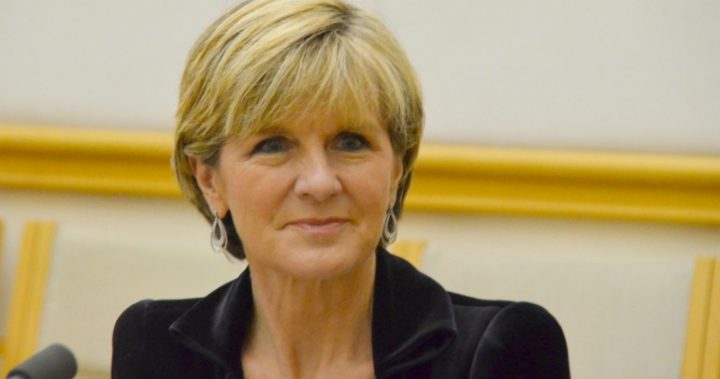 Foreign minister Julie Bishop has had a face-to-face chat with the US president, and she's got the photo to prove it.
Taking to social media the MP shared the picture of herself not only with Donald Trump but with the first lady Melania too.
She said the image was taken at a welcome reception for the United Nationals General Assembly Heads of Delegation in New York City.
Ad. Article continues below.
Talking to news.com Bishop said she spoke to the President about his speech and North Korea. While she said it was a private conversation she did share some of what they talked about.
"We had a rather detailed discussion on what options are available to the international community and what is Kim Jong-un's endgame," Bishop said.
"We discussed specifically the issue with North Korea and the illegal behaviour of Kim Jong-un's regime in its continual defiance of UN Security Council resolutions."
Ad. Article continues below.
Bishop has been certainly rubbing shoulders with the big names in politics.
She also shared a photo of her meeting with UK Prime Minister Theresa May and well as a number of other dignitaries attending the event.
It follows her earlier Instagram posts with Queen Rania Al Abdullah as they presented awards to winners of the MIT Solve Challenge Finals in New York City.
Is it nice to see behind the scenes at major events like these?