Fears of a new Stolen Generation is putting kids at risk: Report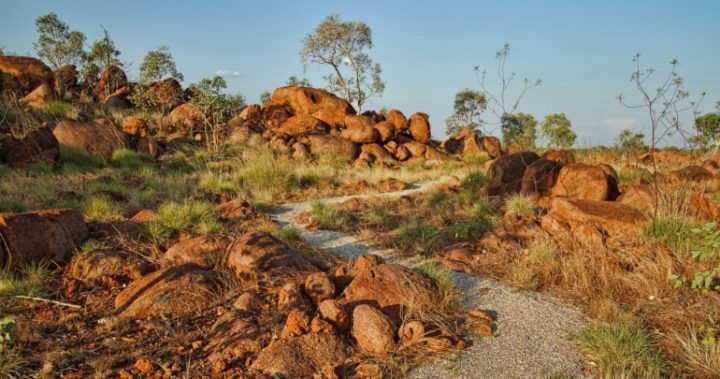 A Northern Territory toddler could be returned to the home at which she was allegedly raped, even though Dale Wakefield, the territory's minister for families, has admitted that the child had been failed by the system, with notifications officials received about issues within the home failing to raise red flags.
Now, former child protection minister John Elferink, has told The Australian that the NT government is excessively reluctant to remove indigenous and other Australian children from homes and families where they're at risk for fear of causing cultural offence. 
This fear may not be unreasonable. Few Australians would be unaware of the heartache caused for the Stolen Generation of Aboriginal people who were often needlessly and forcibly removed from their families from the early 1900s to the 1960s to be brought up by white foster families or in institutions as part of the government's broader assimilation policy. The policy resulted in the history apology made by then-prime minister Kevin Rudd a decade ago.
But Elferink appears to believe that the policy pendulum has now swung so far in the other direction that children who are at risk of harm are being left with their families for fear of accusations that children were again being assimilated by the government. He's previously tried to force the NT government to broaden the definition of child abuse to outlaw what he says are cultural practices of forced and underage marriages and the genital mutilation of boys, but says he failed due to a lack of support from government colleagues.
"Sadly, kinship care as a concept has decayed into simply making excuses for child abuse for cultural reasons," Elferink told the paper's NT correspondent Amos Aikman in relation to the current rape case, adding that children were being used as chips "in the poker game of Aboriginal politics".
Ad. Article continues below.
The two-year-old was hospitalised after she was allegedly raped in a Tennant Creek home, with a 24-year-old man remanded in custody after being charged with sexually assaulting the little girl, the ABC reported. The NT government subsequently confirmed that it had received multiple, repeated communications to its Territory Families department about the danger posed to the child in the months prior to the alleged attack. The NT Children's Commissioner Colleen Gwynne has launched her own investigation, to run alongside the government's own investigation into the incident.
"We will look at this situation and what happened in this particular case and why we failed this child, and what we must do to make sure we don't fail any more children the same way," the territory's  Acting Chief Minister Nicole Manison admitted.
Wakefield, meanwhile, admitted that there was further work to be done around Territory Families ability to balance child protection and the desire to keep indigenous and other children within their family groups through kinship care or other arrangements.
"It's possible to work in ways that respect culture but also put a child's safety at the centre of things," she told The Australian.
Elferink, meanwhile, has been accused in the past of trying to demonise indigenous communities for alluding to 'cultural practices' for which he cited only anecdotal evidence. Elferink was sacked as the territory's corrections minister after the ABC's Four Corners drew attention to the treatment of young people in detention.
Ad. Article continues below.
Do you think there's a right answer to this issue? Do you believe that children could be at risk due to fears of creating another Stolen Generation?