Donald Trump vows to 'totally destroy' North Korea in UN speech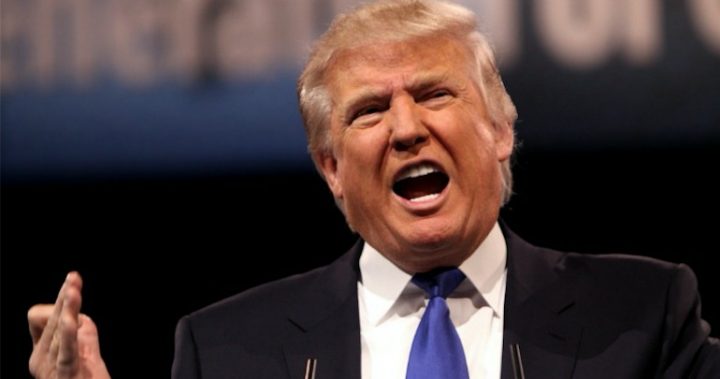 US president Donald Trump has delivered a fiery speech at the United Nations in New York, warning North Korea to reign it in or risk total destruction.
The president spoke to a packed room for his maiden UN speech and spent much of his 40 minutes on the podium focussed on North Korea and its rogue leader Kim Jong-un.
Trump warned if the volatile nation continued its nuclear testing program: "we will have no choice but to totally destroy North Korea."
"No nation on Earth has an interest in seeing this band of criminals arm itself with nuclear weapons and missiles," Mr Trump said, reports News Corp.
"If the righteous many do not confront the wicked few, then evil will triumph."
Ad. Article continues below.
He said America has "great patience" but that North Korea's actions "threatens the entire world with unthinkable loss of life".
Although Trump has been a staunch critic of the UN in the past, he said the assembly had a responsibility to stop the "terrorists and extremists (who) have gathered and grown in strength to every region in the planet".
"Authoritarian powers seek to collapse the values systems and alliances that prevented conflict and tilted the world toward freedom since World War II," he said. "To put it simply we meet at a time of both immense promise and great peril.
"It is entirely up to us whether we lift the world up to new heights or let it fall into a valley of disrepair," he said. "Major portions of the world are in conflict, and some, in fact, are going to hell."
A member of the North Korean delegation sat stony-faced at the front of the general assembly while Trump spoke.
Ad. Article continues below.
The carefully worded speech was in stark contrast to Trump's less scripted public remarks of the past.
However, there was still some of his trademark brashness thrown into the mix. At one point he scolded those present for allowing the US to shoulder much of the financial burden of funding the UN, but conceded if peace could be secured, it would be a worthwhile investment.
What do you think of Trump's speech? Do you think it's wise to "totally destroy" North Korea? Or do we need to find another way to deal with it?