Donald Trump hits Hillary Clinton with golf ball in 'joke' video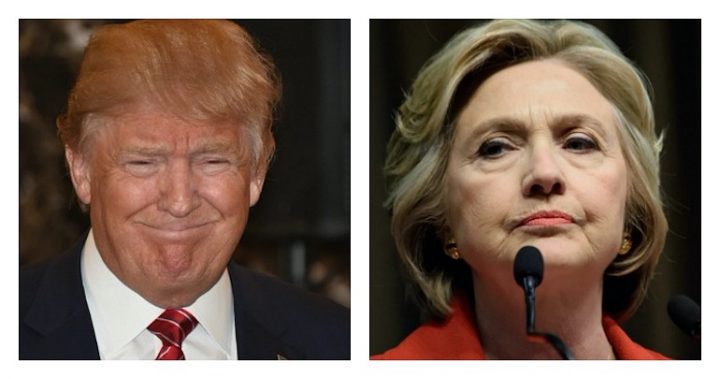 US president Donald Trump has retweeted a fake video of himself taking out former rival Hillary Clinton with a golf ball as she boarded a plane.
The short clip shows the president swinging at a golf ball before cutting to footage recorded in 2011 of Clinton tripping on the stairs as she boarded a plane in Yemen. In the footage, Clinton falls to the ground before aides rush to her side to help.
Trump shared the video with his 38 million Twitter followers on Thursday.
Donald Trump's amazing golf swing #CrookedHillary pic.twitter.com/vKhxxFCBV1

— CNN SUCKS (@Fuctupmind) September 14, 2017
Ad. Article continues below.
The fake video was originally shared by the Twitter account 'CNN Sucks'. Trump has had a difficult relationship with CNN since taking office and has regularly complained about their coverage of his presidency.
In July he shared a mock video of himself bashing World Wrestling Entertainment's chairman Vince McMahon, whose face is obscured with the CNN logo in the clip.
Reaction to Trump's retweet of the Clinton video has been mixed with some of his Twitter followers telling him to "stop acting like a 2-year-old and grow up" and others saying "it's called a sense of humor".
It comes during Clinton's press tour for her new book What Happened, which details her crushing defeat in the 2016 election campaign.
Extracts from the book reveal the former Democratic candidate's thoughts on Trump throughout the gruelling months leading up to election day.
Ad. Article continues below.
In one chapter, she recalls their second televised debate in which the now-president "made her skin crawl" when he closely followed her around the stage while she was speaking.
Clinton said she wanted to say to him at the time: "Back up, you creep. Get away from me. I know you love to intimidate women but you can't intimidate me."
What are your thoughts on Trump's latest retweet? Just a joke or inappropriate?