Did Rex Tillerson really call Donald Trump a moron?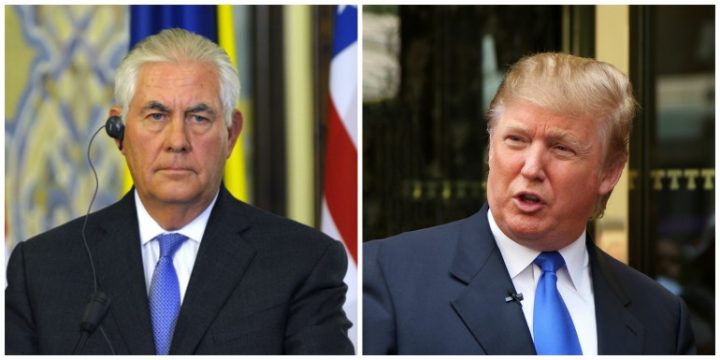 Did he or didn't he?
That's the question on everyone's lips after the United States Secretary of State Rex Tillerson was reported to have called President Donald Trump a moron, according to NBC News. They also reported Tillerson was on the verge of resigning due to policy disputes and clashes with the White House. 
CNN reported that Trump knew of the 'moron' incident, but he wasn't there when the insulting word was supposed to have been said. 
However Tillerson has come out saying he has a close relationship with Trump and said he was smart. He didn't, however, deny the 'moron' comment, instead saying it was 'petty stuff'.
"I'm not going to deal with petty stuff like that," Tillerson said from the State Department Treaty Room. "I'm just not going to be part of this effort to divide this administration."
Ad. Article continues below.
He also told reporters at the press conference on Wednesday that he had never considered leaving his post.
"There has never been a consideration in my mind to leave. I serve at the appointment of the president and I'm here as long as the president thinks I can be useful to achieving his objectives."
Instead he praised Trump.
"He loves his country. He puts America and Americans first. He's smart. He demands results wherever he goes and he holds those around him accountable for whether they have done the job he has asked him to do."
Trump however did have his say on the matter though, via Twitter, calling it fake news.
Ad. Article continues below.
The @NBCNews story has just been totally refuted by Sec. Tillerson and @VP Pence. It is #FakeNews. They should issue an apology to AMERICA!

— Donald J. Trump (@realDonaldTrump) October 4, 2017
NBC news is #FakeNews and more dishonest than even CNN. They are a disgrace to good reporting. No wonder their news ratings are way down!

— Donald J. Trump (@realDonaldTrump) October 4, 2017
What do you think? Should personalities be left out of politics?