'Deranged animal': Obama staffer lashes out at Trump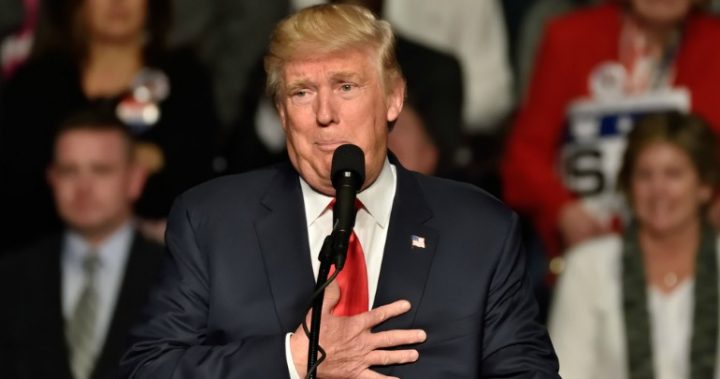 Donald Trump is in hot water yet again over comments he's made to the public. This time, he was rattling off reasons for why he hasn't called the families of the four soldiers killed in a militant ambush in Niger nearly two weeks ago.
"I will, at some point during the period of time, call the parents and the families because I have done that traditionally. I felt very, very badly about that. I always feel badly. It's the toughest—the toughest calls I have to make are the calls where this happens—soldiers are killed. It's a very difficult thing. Now, it gets to the point where, you know, you make four or five of them in one day. It's a very, very tough day. For me, that's by far the toughest," Trump told press in the White House Rose Garden. 
It's the first time Trump has spoken about the ambush on October 4, which resulted in the deaths of four American Green Berets.
Read more: Hillary Clinton receives UK accolade after Trump trip downgraded
The US president then went on to disparage former presidents for the way they dealt with similar incidents. 
Ad. Article continues below.
"So the traditional way—if you look at President Obama and other presidents, most of them didn't make calls—a lot of them didn't make calls. I like to call when it's appropriate and when I think I'm able to do it. They have made the ultimate sacrifice so generally I would say that I like to call. I'm going to be calling them. I want a little time to pass. I'm going to be calling them. I have—as you know, since I've been president, I have. But in addition, I actually wrote letters individually to the soldiers we're talking about and they're going to be going out either today or tomorrow," Trump said. 
Read more: Donald Trump vows to 'totally destroy' North Korea in UN speech
Bringing former president Barack Obama's name into the issue has not eased the public scrutiny. It was well-documented that Obama wrote letters and made calls to families of fallen Americans during his presidency, as did his predecessor, George W. Bush. 
Writer Amanda Guinzburg posted a video of Trump's comments to Twitter. 
"Why haven't you mentioned the fallen heroes in Niger? Dead soldiers are hard and also Obama didn't call. This. Fucking. Guy," she captioned the video.
Ad. Article continues below.
Why haven't you mentioned the fallen heroes in Niger?

Dead soldiers are hard and also Obama didn't call.

This. Fucking. Guy. pic.twitter.com/FBsvkZFAa2

— Amanda Guinzburg (@Guinz) October 16, 2017
Read more: Trump attacked by own party in latest Twitter feud
Obama's official photographer, Pete Souza, one again posted a photograph of Obama to his Instagram account. Souza has made a habit of posting photos that appear to directly oppose Trump's comments. 
"The President and First Lady console Paul and Janet, parents of Army Sgt. 1st Class Jared C. Monti, who had just been awarded posthumously with the Medal of Honor for his actions in Afghanistan," Souza captioned the image. 
Ad. Article continues below.
"This was the first of 52 Medals of Honor, the nation's highest award for military valor, that President Obama bestowed during his two terms. I also photographed him meeting with hundreds of wounded soldiers, and family members of those killed in action." 
In the photo, Barack Obama can be seen with his hand on Paul's shoulder, while Michelle Obama holds Janet in a tight hug during the emotional moment. 

Possibly the most scathing response has come from Obama's former deputy chief of staff, Alyssa Mastromonaco, who made her own post on Twitter. 
"that's a fucking lie. to say president obama (or past presidents) didn't call the family members of soldiers [killed in action] – he's a deranged animal," [sic] Mastromonaco wrote. 
Trump, who is well known for addressing his presidency over Twitter, has yet to respond to the growing backlash from the public. 
What do you think of Trump's comments?