'Defending my religion': George Michael mural vandal hits back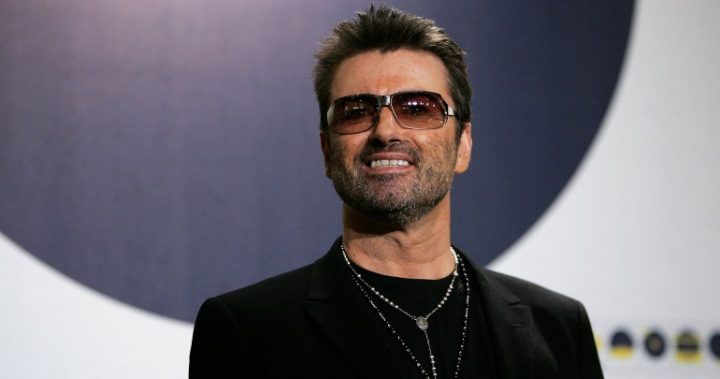 A young man from Sydney has been issued with a court attendance notice for defacing a mural in Sydney's inner west with black paint.
The original vibrantly-coloured mural, painted by Scott Marsh, depicts singer-songwriter George Michael dressed as a saint while holding a cigarette and an amyl bottle. The artwork was completed after the singer's death on Christmas Day 2016.
The mural was previously vandalised with eggs and homophobic graffiti but this time there was a more permanent adjustment to the artwork. Members of the public filmed a man using black paint to cover up the mural as he shouted that it was "sacrilegious" and against his religion.
The man has been identified as 23-year-old Christian man Ben Gittany. The attack on the mural comes in the wake of the same-sex marriage postal vote results, where the majority of voters supported the change to the law. 
Ad. Article continues below.
"It's a very divisive act but we're not going to put up with it," Trent Maher, who lives near the mural, told ABC News. "We're going to stay strong and we're going to make it better and we're going to make it something about love rather than something about hate."
Ad. Article continues below.
While many members of the community are calling for the mural to be restored, there are many that agree with Gittany's actions.
Those praising Gittany have gathered together a petition named "I Stand With Ben", which has gathered more than 15,000 signatures and counting.
The man who started the petition, Paul Bennett, asks religious-minded people to show solidarity.
"As Christian mothers, fathers, brothers and sisters we are deeply hurt and alarmed at the increasing public displays of hate, vilification and mocking of our Christian faith," the petition reads.
Ad. Article continues below.
'There is no tolerance and love in seeing our religious iconography, religious images and religious symbols attacked for no other reason than pure spite and hate."
'These murals are advocating for religious hatred, religious hostility and religious incitement against the Christian faith."
Bennett lists in the petition that the use of the halo, the term "St George" and the hand position of the mural incite religious hatred.
Ad. Article continues below.
Those condemning Gittany's actions have written messages of love and acceptance where the black paint has covered the mural. 
The artist, Scott Marsh, posted on Instagram about the incident. 
"It made international headlines when it was painted … so why now is it being attacked under the guise of religion?" Marsh wrote. "I feel terrible and I'm so sorry to all the locals who have had to endure the intimidation and bulls**t during the past nights attacks." [sic]
Whose side are you on? Was the attempt to cover up the mural offensive, or is the artwork itself the problem?