'Daddy' Trump calls on 'baby' Ivanka to underline good-guy credentials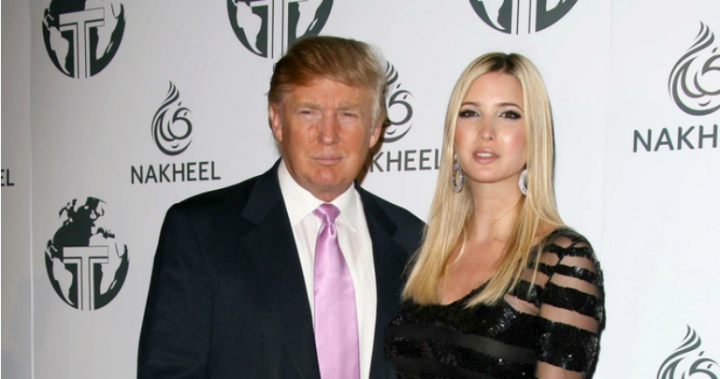 Can you be a bad man if your daughter loves you? That's the question Donald Trump posed to voters in the US state of North Dakota, as he called on eldest daughter Ivanka to underline his credentials as a decent person.
Calling Ivanka "baby" and "honey", the US president offered up Ivanka's affection as evidence he was a good guy, the New York Post reported.
"Sometimes, they'll say, 'He can't be that bad a guy, look at Ivanka', Come on up, honey. She's so good," Trump said to his daughter as he spoke on stage during a tax reform event, telling the crowd that Ivanka had asked to accompany him on the trip.
"She said, 'Daddy, can I go with you?' I like that," Trump said. "I said, 'Yes, you can."
Thank you for joining me in Mandan, ND Gov. @DougBurgum, Lt. Gov. @BrentSanfordND, @SenJohnHoeven, @RepKevinCramer & @SenatorHeitkamp. pic.twitter.com/8nIvtHvpu6

— Donald J. Trump (@realDonaldTrump) September 7, 2017
Ad. Article continues below.
Ivanka, 35, then got on stage to tell supporters that she and her father loved North Dakota, which she said treated the president "very, very well" during his campaign for the White House.
"Thank you, honey," Trump added. "Thanks, baby." He then planted a kiss on Ivanka's cheek.
Some tweeters thought the display of affection was a little over the top.
Ad. Article continues below.
The Donald Trump and Ivanka moment in North Dakota is utterly revolting. https://t.co/bR3mixxTj9

— Neil McMahon (@NeilMcMahon) September 7, 2017
This woman was very grateful to meet Trump and his wife………….Ivanka
???#SaturdayMorning pic.twitter.com/CQpbQyUxTB

— Donald J. Trump (@AKADonaldTrump) September 2, 2017
There's no doubting Trump's sincere admiration for his go-getting daughter, a mother of three who has her own fashion business and frequently campaigns with him on women's issues.
Ad. Article continues below.
He told The View back in 2006 that Ivanka had a "very nice figure", adding "I've said that if Ivanka weren't my daughter, perhaps I would be dating her".  He's also called her "voluptuous" and said it was fine to describe her as a "piece of ass".
Ivanka, meanwhile, has defended her father's views on women, in the face of attacks he has made on the appearance of high-profile females.
"He has total respect for women," she's said.
What do you think about Donald and Ivanka Trump's relationship – healthy or unusual?