Comeback king Turnbull blitzes Shorten in new popularity poll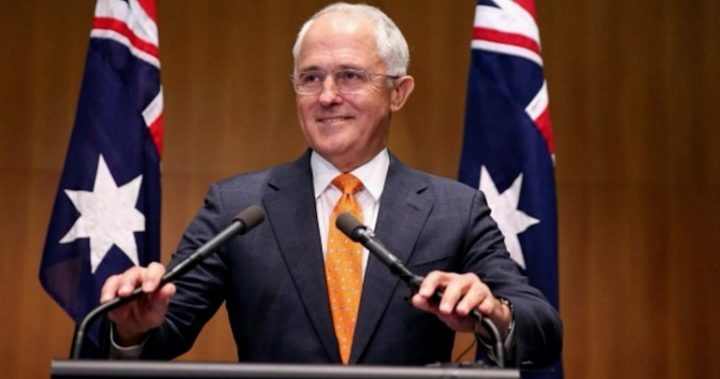 It's not every day the prime minister gets to wake up to good news, but Malcolm Turnbull will no doubt have a smile on his face this morning.
The PM has surged ahead of Opposition Leader Bill Shorten as the country's preferred prime minister in the latest news poll, 45 to 31, according to the latest Newspoll published in The Australian. The Coalition also received its best two-party preferred result since April last year, trailing Labor 48 to 52.
In another blow to Shorten, the latest poll also shows that almost half of all voters prefer either Anthony Albanese or Tanya Plibersek to Shorten as federal Labor leader.
It's a thrilling start to the year for the PM, who was plagued with one political nightmare after another for much of last year. The dual citizenship saga cost the government a number of key players, including Deputy Prime Minister Barnaby Joyce, who was re-elected to his post after more than four weeks out of action, while increasing power prices and MPs' misuse of taxpayer funds fronted headlines.
The poll results come as politicians prepare to head back to Parliament today, with the government expected to pressure Shorten to act on against several MPs still facing dual-citizenship questions.
Ad. Article continues below.
In return, the Coalition will no doubt face criticism for its handling of the so-called cabinet papers obtained by the ABC.
The PM's office launched an investigation last week after the ABC revealed it had been handed documents found in two locked filing cabinets bought at a second-hand furniture store in Canberra.
The broadcaster reported that a man had found them after buying the cabinets and drilling through the locks. It's common for unwanted government furniture to be sold on, and the cabinets were sold cheaply because they lacked keys, according to the ABC.
Some of the documents, covering a period of more than a decade, were marked 'top secret' and others were singled out as being for Australian eyes only due to security concerns. Among the revelations contained in the documents were details on former immigration minister Scott Morrison's treatment of asylum seekers' visa applications, former PM Tony Abbott's proposed welfare cuts and claims that Rudd and his successor (and predecessor) Julia Gillard knew of critical risks to the insulation scheme that killed four installers.
The ABC reported on Thursday that Rudd was launching legal action against it for its reporting on the contents of the files. A royal commission into the home insulation scheme in 2014 made no findings against Rudd.
Do you think Turnbull is doing a better job these days? Who's your preferred PM?