Boomers must pay more tax to help younger generation: Politician warns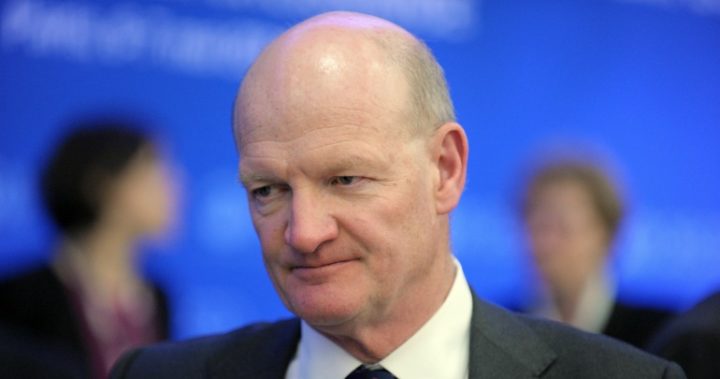 A British politician says Baby Boomers should pay more tax to ease the burden on their children and grandchildren, who are set to struggle financially in the coming years amid the rising cost of living. 
Former UK Conservative minister David Willetts gave a damning speech in London on Monday, warning that younger generations in the UK could face an extra 15p (AU 27c) on the basic rate of income tax, if nothing is done now. He warned: "The age of tax cuts is over".
Lord Willetts, who is also chair of the Resolution Foundation, said costs of health, education and social security would be up £20 billion by 2030 and up £60B by 2040, according to a recent analysis by the foundation.
"The time has come when we Boomers are going to have reach into our own pockets … Is that kind of tax really the legacy we – a generation who own half the nation's wealth – want to bequeath our children and grandchildren?"
He added: "This is the moment when the chickens come home to roost for all of us, but the baby boomers in particular."
Ad. Article continues below.
Read more: Entitled or delusional? Debate rages over Boomers and pension
Lord Willetts argued that failing to act now could cause a greater rift between generations, when it's key that people come together to support each other. He said Baby Boomers – who were born between 1946 and 1966 – benefited from the welfare state and a house price boom in the UK, meaning they're now enjoying record levels of wealth.
"We benefitted from lower pressures on public spending. Politicians talked as if tax cuts were the normal state of British politics," he said. 
Now, amid an ageing population, there will be more pressure on younger generations to fund the care of seniors, and Lord Willetts insisted the country has now reached a "tipping point", as "the Baby Boomers are moving into retirement and there are fewer younger working age people coming up behind them."
Read more: Please Mr Morrison: Give baby boomers a tax system that helps us!
Ad. Article continues below.
Noting some choices for sources of tax revenue, Lord Willetts called for reforms on council tax and inheritance tax. 
Slamming the UK's current council tax as the "most regressive property tax you could have", he suggested "there are ways to help asset-rich, low-income older families, for example through deferred payments. And those with the lowest incomes would pay less, as will younger people who don't own their own homes."
Meanwhile, he noted both council tax and inheritance tax are "unpopular", he concluded that "unless we act, at some point we will face a choice between changing our approach to taxation, or cutting access to the NHS and letting social care get into an even deeper crisis. We can't delay that debate any longer."
Do you agree with Lord Willetts views? Do you think the same should be introduced in Australia, or have Baby Boomers already paid their fair share of tax?