Bill Shorten's big claim for next election is causing waves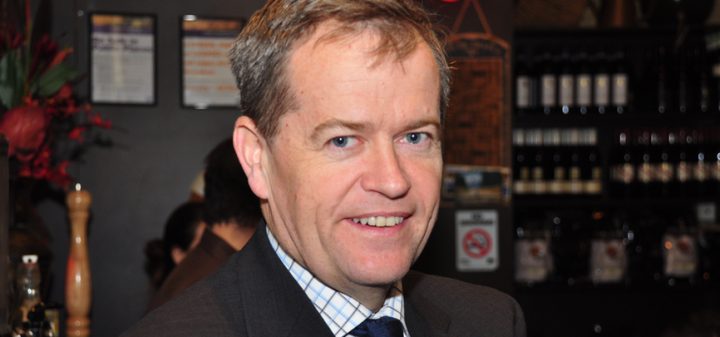 If this last year has proved anything in the arena of politics is that the unthinkable can happen. After what many claimed to be "leadership musical chairs" for the major parties in Australia it looks like we could have another leadership change. If we are to believe what Opposition Bill Shorten believes than yes.
Speaking the ABC's 7.30 Mr Shorten discussed many topics but made some big claims when it came to discussing the next election. He said, "Quite frankly if I was to lay a bet on this matter, I don't think I'll be facing Malcolm Turnbull at the next election. I think the Liberal Party will move on to someone else."
This statement isn't meant to be a personal attack on the current Prime Minister Malcolm Turnbull as Mr Shorten admitted that behind the scenes the two get on well. "Do I like him personally? Yes.
"But I'm watching him shrink into his job, sell out positions he's always thought were really important just to keep his party happy.
"There's great division and dysfunction in the Liberal Party. The problem for Australia is that when Malcolm Turnbull's always got to look over his shoulder, he can't see where he's going." Mr Shorten said in the interview.
Ad. Article continues below.
When questioned about whom he thinks he will be facing at the next election, Mr Shorten stated, "We all know that Tony Abbott laid out a job interview, the Sunday before the last week of Parliament for an hour. I've got no doubt that Julie Bishop might think she served three different leaders as deputy, it might be her turn."
Will a change in leadership give any confidence in voters who have witnessed six different Prime Ministers in less than ten years?
What do you think? Do you think that Mr Turnbull will be out come next election? Is Mr Shorten claim to big? Is there someone else that you would like to see in the country's top job?