Barack Obama hits out at Trump in rare public statement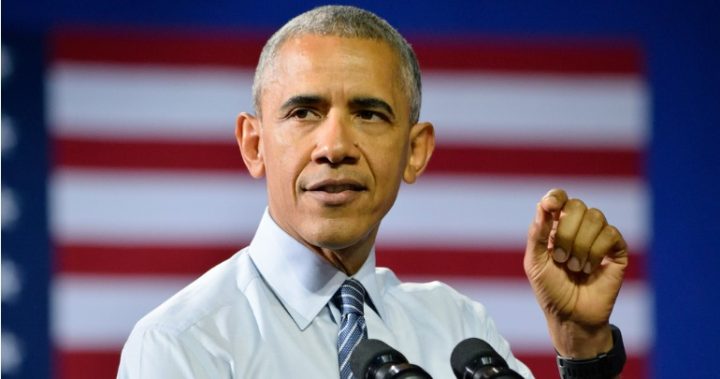 Former president Barack Obama has shared a strongly worded warning to his successor after the White House moved to end the program that enables undocumented immigrants brought to the US as children to remain there with temporary permits.
Taking to Facebook on Tuesday, Obama wrote that the plan to deport thousands of young people to countries they may never have even visited was morally shaky.
"Let's be clear: the action taken today isn't required legally. It's a political decision, and a moral question," he wrote on his Facebook page.
"Whatever concerns or complaints Americans may have about immigration in general, we shouldn't threaten the future of this group of young people who are here through no fault of their own, who pose no threat, who are not taking away anything from the rest of us."
Obama introduced the Deferred Action for Childhood Arrivals (DACA) — often referred to as the Dreamer program — in 2012 to help keep children who had been born in America to undocumented immigrants in the country.
Ad. Article continues below.
On Tuesday, the White House announced they were working to end the program, throwing the livelihood of thousands into jeopardy.
As with his previous comments on new White House policy, Obama refrained from directly naming President Trump.
"… today, that shadow has been cast over some of our best and brightest young people once again. To target these young people is wrong – because they have done nothing wrong," he wrote.
"It is self-defeating – because they want to start new businesses, staff our labs, serve in our military, and otherwise contribute to the country we love. And it is cruel."
He finished by imploring with the White House to show "basic decency" and allow the Dreamers to stay.
Ad. Article continues below.
"Ultimately, this is about basic decency," he continued. "This is about whether we are a people who kick hopeful young strivers out of America, or whether we treat them the way we'd want our own kids to be treated. It's about who we are as a people – and who we want to be."
Read more: Barack Obama's Inauguration Day letter to Donald Trump leaked
Do you agree with Obama here? Or should all undocumented immigrants be deported?