Australia needs more politicians, think tank claims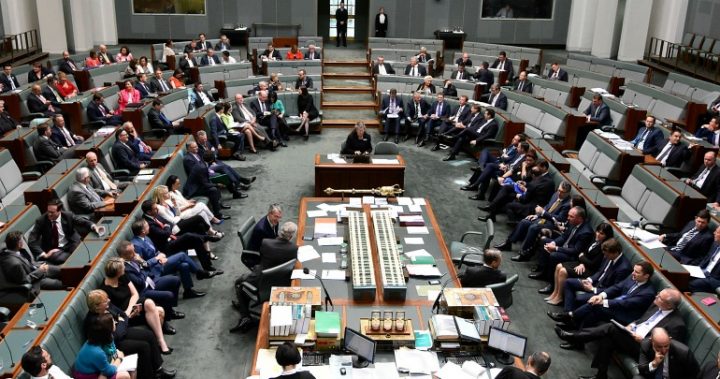 Australia currently has about 226 politicians (76 senators and 150 MPs), but now its top think tank has claimed the country needs more to represent it efficiently. The Australia Institute has claimed democracy would improve with more politicians, representing an ever-increasing population. 
In a new discussion paper, executive director Ben Oquist claims the number of constituents being represented by each federal MP has tripled since 1901, meaning the number available to help voters with issues has fallen dramatically behind population growth.
Oquist told The Guardian: "In 1901 there were 34,500 Australians for every federal parliamentarian. In 1951 it was 46,900. Today, there are about 106,000 Australians per parliamentarian."
He claimed there is now a need for greater "leadership" to identify the problem, and admit that politicians are "stretched too thinly". He claimed a "functioning democracy" wouldn't be expensive, and warned doing nothing could lead to the public losing confidence in it altogether – which may prove more costly.
Read more: Here's why Aussies hate politicians, by a politician
Ad. Article continues below.
However, when 1,408 people were questioned between April and May last year, as part of the think tank's national poll, less than a third said they'd feel confident they could contact an MP with a problem. The poll, conducted by Research Now, also found that half of respondents wanted LESS politicians.
While 9 per cent said the number should be increased, 33 per cent thought it should stay the same. Surprisingly, 61 per cent admitted they didn't know the name of their local MP.
According to Oquist, aside from rounding, Australia has not increased its number of MPs in over 30 years.
Australia's population is six times larger then it was in 1901, at 24.2 million now, but there has also been an increase in politicians in that time. The site claims there were 111 in 1901 (75 MPs and 36 senators), while in 2016 the number stood at 226.
When the poll told respondents that each MP currently represents around 100,000 Australians, 29 per cent said it was too few or far too few. Oquist has insisted there must be change, as an MP must be accessible to their electorate to be able to take their views to parliament.
Ad. Article continues below.
It comes weeks after The Australian revealed that Australia's politicians will be awarded another pay rise. Federal politicians, judges and public servants will be awarded up to $12,000 a year more, pushing backbench MPs' base pay above $200,000 for the first time.
Read more: Politicians set to receive another hefty pay rise
The Remuneration Tribunal granted all senior public office holders the 2 per cent pay rise in a bid to "attract and retain" people of "calibre" in government. The top up means backbenchers salary will increase by just under $4000 to $203,020.
Meanwhile, Prime Minister Malcolm Turnbull will enjoy an extra $10,350, taking his annual salary to $527,854. Turnbull downplayed the pay rise in an interview with 2GB's Chris Smith.
"It's a decision by the Remuneration Tribunal and there is never a good time to increase the pay of politicians, but the alternative to having an independent tribunal set the politicians pay is to have the politicians setting it themselves and no-one would want that," he said.
Ad. Article continues below.
What do you think? Should Australia appoint more politicians, or less?
With Facebook removing news sites from your feeds we ask that you sign up for Starts at 60's emailers here. And to keep us on your wall, join some of our new Facebook groups and clubs:

News Junkies Club – Australia
News Junkies Club – USA 

See news on the change and links to all our other clubs and groups here.