'A witch hunt': One Nation's James Ashby slams investigation into flights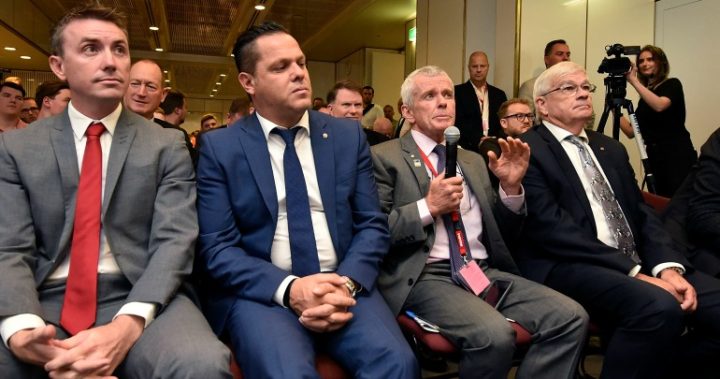 Pauline Hanson's chief of staff, James Ashby, is being investigated by the Civil Aviation Safety Authority (CASA) for flying the One Nation leader around Queensland without the proper pilot's license. 
CASA confirmed to Starts at 60 on Thursday an investigation is underway, but refused to comment on the finer details of the probe.
The ABC reports Ashby is being investigated for flying a Jabiru J230 plane during the 2016 election campaign. The plane is registered as a recreational aircraft, meaning it can't be used for commercial purposes, and Ashby was using his recreational pilots license at the time. If found guilty, he could face heavy fines and even loose his recreational license.
CASA spokesperson Peter Gibson said the government body won't comment on an ongoing investigation, but conceded they were looking into Ashby's actions in relation to a 2015 flight. 
"We did obtain yesterday from the ABC a copy of an earlier radio interview done by James Ashby, and we'll be looking at that as part of the investigation, but we can't comment on the investigation itself," he said. 
Ad. Article continues below.
Ashby told Starts at 60, he will comply with CASA's request for documents, but said the probe was "just a further waste of taxpayers money" and a "political witch hunt".
"This matter has already been investigated by RA-Aus where they found no case to answer. I will comply with CASA's request for documents, however this is just a further waste of taxpayers money where their findings will result in the same outcome as previous investigations," he said.
"I do question whether this is another political witch hunt instigated by Labor who have had a lot to say over this matter."
The investigation was launched after the ABC provided the CASA with a copy of a radio interview in which Ashby revealed he had been flying Hanson around Queensland for her work as a candidate during the 2015 Queensland state election. 
The plane in question is also subject to an Australian Electoral Commission investigation, launched in May last year, after questions were raised over who paid for the aircraft. The Australian Electoral Commission has ordered an audit of One Nation's finances, The Australian reported. 
Ad. Article continues below.
The former radio presenter is no stranger to political scandals. In May last year, a secret recording, obtained by the Courier Mail, landed Ashby in hot water and led to accusations the party was trying to profiteer from the upcoming Queensland election.
Ashby joined Pauline Hanson's One Nation political party as media advisor in 2015. 
What are your thoughts on this? Should there be an investigation? Or is it a waste of taxpayer money?
With Facebook removing news sites from your feeds we ask that you sign up for Starts at 60's emailers here. And to keep us on your wall, join some of our new Facebook groups and clubs:
News Junkies Club – Australia
News Junkies Club – USA 
See news on the change and links to all our other clubs and groups here.