Politicians named as the big winner in budget update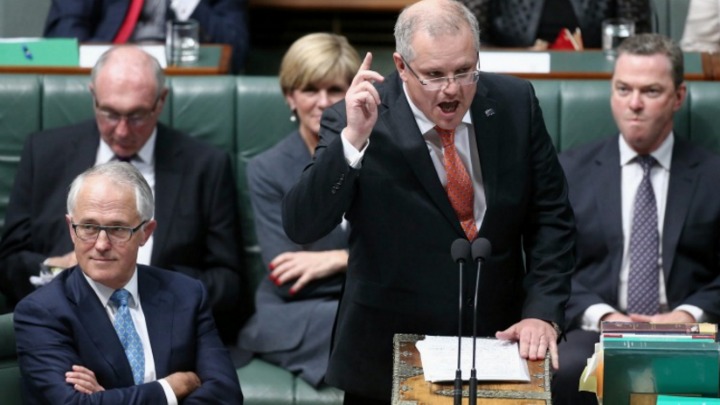 Another budget and another round of cuts for welfare recipients around the country.
While most of the country is being asked to tighten their belts for the greater good of the economy, one group of people is celebrating a big win from yesterday's budget update: our politicians.
As reporters around the country delve deeper into the mid-year review it's becoming clearer and clearer that while pensioners where asked to deal with cuts, our pollies were granted a range of new perks.
Treasurer Scott Morrison awarded a whopping $47.8 million to MPs for offices, staff and parking. It turns out seven MPs in particular will receive the biggest win, with those running electorates bigger than 350,000 square kilometres taking the majority of the cash.
While roads and carparks in suburbs around the country are in dire need of updating, the carpark at Parliament House will receive a $3.9 million upgrade for staffers and MPs.
Ad. Article continues below.
The news has divided many with some angry everyday Aussies are being asked to cut back, while politicians don't seem to be financially affected at all.
However, others say it's all par for the course and we have to expect things like this to happen.
But what about pensioners and over 60s out there doing it tough? Should they be expected to sit back and accept cuts to their own finances while their local and federal members reap the rewards?
Politicians' allowances have long been a sore point for many, with MPs gifted thousands of dollars every year to spend on travel, food and a whole lot more.
What do you think about this? Does it make you angry? Or is it something people just have to deal with?