Political vanity and the purpose of the G20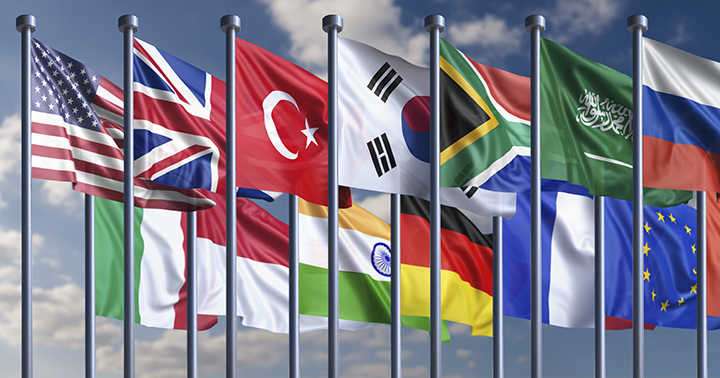 Maybe I'm ungrateful but with all the disruption in Brisbane at the moment I can't help but stop and wonder who this G20 is for and why we want it so much in our country? To me it looks like an event that spends a whole lot of public money, over $500M, on an even larger amount of political vanity. Is that an appropriate use of our dollars when our budget is under so much pressure that pensions need to be cut?
Local politicians are revelling in their opportunity to puff out their political chests and strut like peacocks around our TV screens shaking hands with global icons, just months before election season starts.
But what does this do for us – the real people of Brisbane, and the citizens of taxpaying Australia? I am just not sure that one to two weeks of a major city being rather well-um – closed to anyone that doesn't arrive in a limo with an entourage, or wear a press pass, is going to give back.
For those who aren't aware, many of the businesses in Brisbane City are in fact closed next week for much of the period, with access to the city severely restricted, and there will be a public holiday which employers are forced to pay for in addition to the standard annual holidays. For employees, there is a significant work from home period next week, and an extra public holiday! The government is over-regulating the period for the sake of safety, but then asking Brisbanites to stay around and visit the city centre on their weekend so our city "looks busy".
I know I know, it is meant to "put Brisbane and Australia on the global map if important cities". Campbell Newman, Brisbane's media maid of a Mayor has unabashedly said he is excited about Obama speaking in Brisbane next week, as he will then one day hear the words… "In Obama's Brisbane Speech" in the media… But is this not just political vanity?
Ad. Article continues below.
With thousands and thousands of media travelling here the G20 is supposed to deliver a lust for tourists to travel here for years to come. Will it really be able to do this? Maybe some journos will fall in love with Australia and tell our story. Or perhaps they'll just tell about a political event hosted, that allowed one city to enjoy a small two week surge in hotel occupancy at an enormous cost to the public purse?
I mean do you even remember where the last G20 was held? I don't, and I am quite politically aware.
We know it is giving the media some exciting new angles – not! The Global Café is coming, all set to entertain the journos where politicians might bore them. But will it help?
Yesterday morning I saw many had dug out the good old one about Tony Abbott wanting to "shirtfront" Putin on arrival, never mind that they will see each other in days before at the Asia Pacific Forum making this a real non-story.
And so I ask you if you are as cynical as me about the G20… or do you think I am wrong?