Police reveal the bizarre things people shoplift during Christmas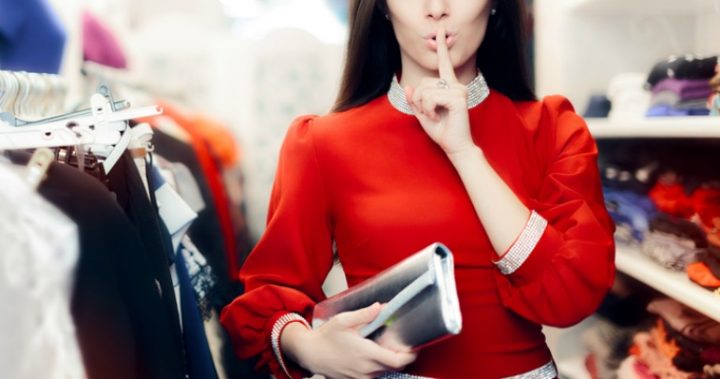 A police crackdown on pre-Christmas shoplifting called Operation Lightfingers, which targeted outlets in Sydney's CBD, Bondi Junction, Broadway and other locations, swooped on shoplifters for five days last week and arrested 123 people. These thieves are using big crowds at stores, supermarkets, retailers and electronic shops to try and get away with crime. According to police, Christmas crowds created the "perfect storm" for shoplifters being caught in the act.
But what is the most bizarre thing that thieves love to steal from stores during the festive season? Not diamond rings or toys but meat. Yes, meat. Other items include a cappuccino machine and vitamins. According to the police, 80 per cent of shoplifters stole for profit rather than personal use. They're not stealing to eat but rather to resell the items and get cash in exchange.
The items most favoured by thieves were women's perfume or men's cologne, expensive clothes, electronic items like hard drives and Wi-Fi speakers, meat, batteries, shavers, vitamin pills and "anything high priced and easy to sell".
"Electrical items like Wi-Fi speakers are easily sold, DVDs not so much and people used to steal things likes iPhones before they realised the piece on display is a dead handset," he said.
"Men and ladies' perfumes are also easily sold, so is meat, expensive clothes and one year we even had a cappuccino machine taken.
Ad. Article continues below.
"With that, you don't secret the item, you run."
How do they do it?
The thieves concealed stolen items in bags and on their person, or grabbed the goods and ran from the store.
But it won't be easy this Christmas. Smaller, targeted operations in police local area commands across NSW, resulted in 52 criminal infringement notices, 36 court attendance notices, four youth cautions and seven warnings.
Inspector Crematy said criminals had little trouble in on-selling most of the stolen items to shops.
"It's up to the imagination of the crook. Ninety per cent are opportunists.
Have you ever had anything stolen from you? Or have you ever witnessed a thief stealing something?