Police call for changes after Melbourne tragedy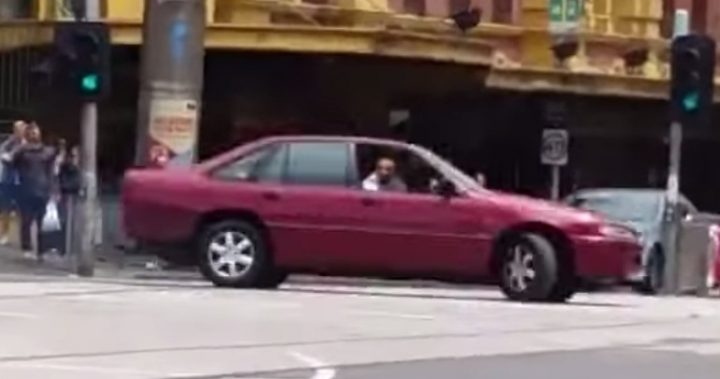 If Friday's tragedy in Melbourne angered or upset you, then you're certainly not alone.
The actions of driver Dimitrious Gargasoulas, which led to the deaths of five people – including a 10-year-old girl and three-month-old baby have outraged us all.
Many of you have called for action to be taken to stop something like this happening again.
While the Victorian Government is set to review bail laws in the wake of the tragedy, some police personnel are calling for more changes to be made.
They say Victoria's 'no-pursuit policy', which bans police from chasing an offender unless there is a threat to public safety, needs an overhaul.
Ad. Article continues below.
It turns out officers were pursuing Gargasoulas in the hours before his rampage in the city, but were told to stop.
One veteran police officer has gone so far as to tell the ABC that the families and friends of those killed and injured have "every right" to question why police didn't do more to stop Gargasoulas.
"The no-pursuit policy is a disgrace, it's cowardly," he said.
"There was ample opportunity to stop him in the two hours before he reached the city, but the order was not to pursue.
"If it was my family that had been impacted I would be very, very angry.
Ad. Article continues below.
"Victoria Police has known that this was always a potential problem with the pursuit policy. This was always going to be an outcome of the pursuit policy.
"As an organisation we have let Victorians down."
There's certainly been an angry reaction by many on social media, with some people questioning why the police didn't do more to stop this tragedy from happening.
Another officer told the ABC that police are told if an offender has been identified, the chase is called off and they track the person down.
"There are dozens of pursuits called off and nothing happens, but we don't have a crystal ball so we never know," he said.
Ad. Article continues below.
"It's the first time this has happened, but it won't be the last."
But the actions of the police on the day have been defended by Victoria's chief of police.
He described their actions as "rock solid" and said their decisions were made in "the interest of public safety".
What do you think about this? Should police have pursued the driver? or do you believe the police did all they could?
Ad. Article continues below.