PM secures deal to allow Australians access to Long Tan after last minute ban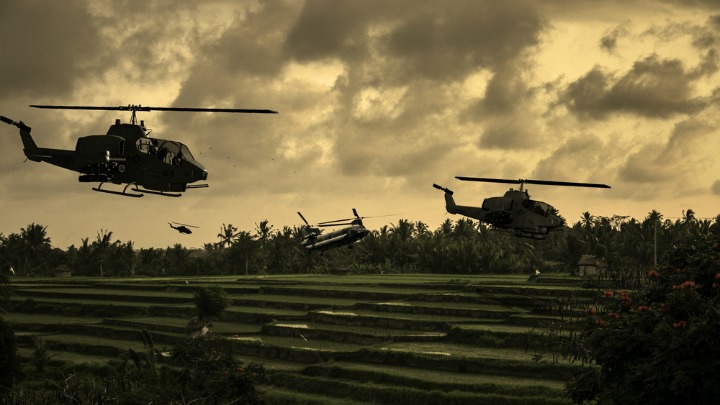 If you or a loved one served in the Vietnam War, you would have been outraged and heartbroken over the Vietnam Government's decision to ban the 50-year commemoration of the Long Tan battle.
Thursday, August 18 marks the anniversary and the commemoration service had been in the planning for more than 18 months.
However, late on Wednesday, August 17 the Australian Department of Foreign Affairs was advising Aussies not to travel to the site east of Ho Chi Minh city saying, "we understand access to the site is currently blocked".
There are concerns for hundreds of Long Tan veterans and the Federal Government is making a last-minute bid to overturn Vietnam's ban.
Prime minister Malcolm Turnbull has promised to do everything to persuade Vietnam to reconsider its decision to cancel the commemoration service for Vietnam Veteran's Day, and is said to have brokered a deal with the Vietnam Government to give Australians access to the site.
Ad. Article continues below.
He also expressed his disappointment at the decision saying it showed disregard for the Australians who were already in the country for the event.
"To be told at the last minute to sit in their hotel or sit in a bar because they can't go where they want to go – they'll be shattered," Turnbull says.
Veteran Ken Aspinall, from Tamworth in New South Wales, told Fairfax Media that some veterans might still attempt to get to the site.
"I should have brought my bloody gun over… Bugger them," a furious Aspinall says. "We came all this way."
Aspinall, now 68, was wounded and almost died in the Vietnam War but he did not fight in the Long Tan battle.
Ad. Article continues below.
The battle has been a sensitive issue for the country's rulers over the last 50 years.
Earlier this year Vietnam banned Australians from wearing medals or uniforms, or carrying flags at a dawn service held at Long Tan on ANZAC Day.
What are your thoughts on the Vietnam ban? Did you or someone you know serve in the Vietnam War and/or the Long Tan battle?