Please Mr Morrison: Give baby boomers a tax system that helps us!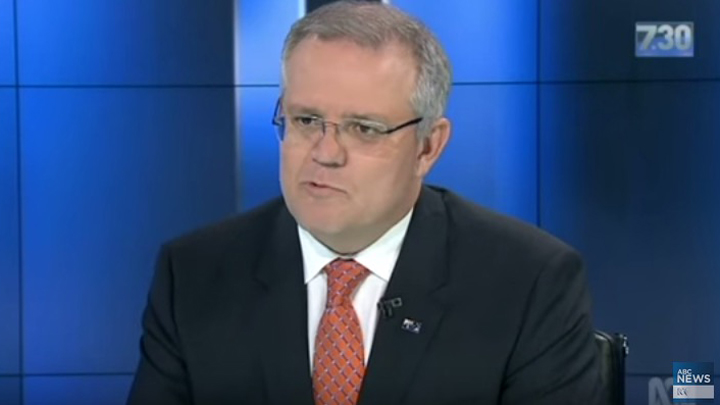 Scott Morrison has some new plans for senior Australians but again, ordinary older Australians will be the ones who suffer.
It's expected that later today he will discuss what can be done to make the superannuation system fairer for seniors who are approaching retirement, and build reform from the consensus.
But he's also asked Australians to be resilient to the changes.
"These are obviously difficult days, there are lots of headwinds … we know that we have to swim against the tide in many respects but I think we are swimming against the tide incredibly well," Mr Morrison told Sky News yesterday.
"(We want) a tax system that builds growth.
Ad. Article continues below.
"I think there has been an opening up (of superannuation policy)".
We know that Mr Morrison has been opening up the wounds that affect older Australians, with his decision to crack down on those over 60s with assets being slammed across the board.
National Seniors chief executive Michael O'Neill told The Courier-Mail that any new changes are inconsistent with the Treasurer's new 'work, save and invest' mantra, and "In three years' time super concessions will outstrip the cost of the age pension. It's not unreasonable to look at the tax concessions on $1.5 or $2 million super balances.
"Super tax concessions, which have tripled in cost since 1999 to around $32 billion in 2015 and in 2018-19 will outstrip the age pension at $50 billion, remain untouched.
"Suggestions of limiting tax concessions on balances over $2 million are not unreasonable considering that the current average at-retirement superannuation balance is $198,000 for men and $112,600 for women".
Ad. Article continues below.
Mr O'Neill also believes that the attack on pensioners could encourage some to use up all the money they've saved and then live off taxpayer funds.
"The reality is tens of thousands of ordinary mid-to-low income older Australians who have worked and saved under a certain set of rules will in 18 months find themselves living off less than someone with no savings receiving a full pension," he said.
On Tuesday, Ian Yates, chief executive of Council on the Ageing, told The Australian Financial Review that he welcomed Mr Morrison and Malcolm Turnbull putting superannuation taxes back on the table as part of a deeper look into retirement incomes. He also urged the government to abandon its ideas and assess pensions much more critically than they have.
So, over to you: Do you think Scott Morrison should be listening more to our issues? Does he need to change superannuation? Will it really become fairer?