'Picnic at Hanging Rock' remake gets modern makeover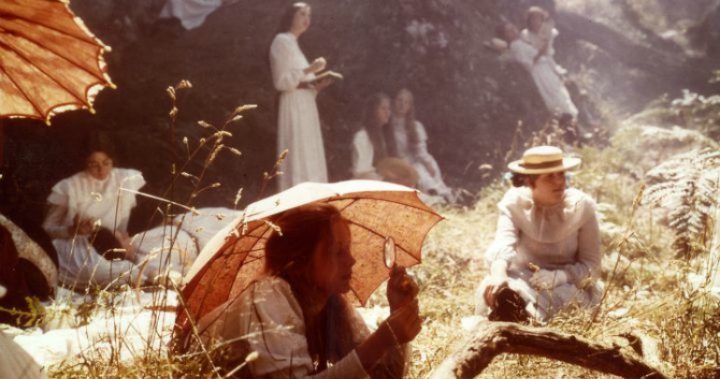 It was one of the biggest cinematic hits in the 70s that left audiences reeling at its unresolved ending.
Now Foxtel's remake of Picnic at Hanging Rock is set to flip archaic gender stereotypes on its head.
Actor Madeleine Madden told The Daily Telegraph that the six-part series would explore "feminist" themes of "inequality and women's rights".
"I realised recently that the majority of my favourite shows are seen through the feminist gaze and Picnic is so much a part of this movement," the 20-year-old actor said.
Ad. Article continues below.
"Because it is something that we still are talking about — inequality and women's rights — and we really explore that in Picnic."
Madden is the granddaughter of late Indigenous activist Charlie Perkins and said that people were "really" anticipating the remake of the classic film because "it is a show that the world really needs right now".
While Madden failed to digress what she meant by that, the original 1975 film was director by Peter Weir and was based on Joan Lindsey's 1967 novel of the same name.
The Foxtel project is also based on the book and is said to follow a similar plot to the film about several schoolgirls who mysteriously vanished while visiting the title landmark on Valentine's Day.
Co-star Lily Sullivan, 23 told The Daily Telegraph last week that the wardrobe was "amazing and incredible, minus the corsets".
Ad. Article continues below.
"My mum showed me the film as a kid and we read the book at school," Sullivan said.
"So it is amazing being a part of a production where we jump into the psyche of all the girls and they actually say lines and have voices and it's not just a moving poem."
Also starring in the remake are Samara Weaving, Natalie Dormer, French actress Lola Hess, Orange is the New Black's Yael Stone, Brisbane-born Anna McGahan and up-and-coming actor Harrison Gilbertson.
Read more: This classic Australian film is returning as a mini-series
Do you remember the original?