Pick your battles with pensioners very carefully, Mr Abbott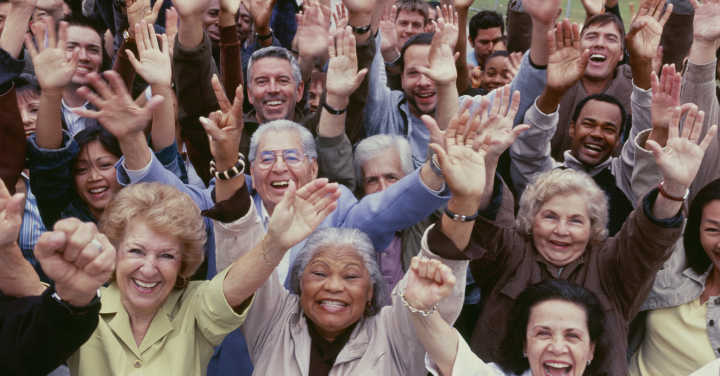 With Tony Abbott starting to pick up in the polls, as he peels the barnacles one by one off the side of his budget boat, one has to wonder why he and Joe Hockey seem to be setting up for a continued battle with pensioners in their next round. Perhaps someone hasn't told them that 77 per cent of the Australian over 65 population receive the pension. Last time I counted, that was a cool 2.3 million people. And 4.7 million sit over the age of 60, many approaching pension age with extraordinary eligibility. Not a population group I would likely to be taking on when underwater in popularity. Yet the government seems committed to cutting the growth of the pension, offering not much more than a wild card by suggesting they might mildly soften their approach with a sunset clause.
The government's proposed change to the pension indexation, from indexing it against wages to indexing it against inflation, has had seniors political groups like COTA and National Seniors up in arms for months fearing the pension could slump from 28 per cent of weekly average wage earnings to 16 percent by 2055.
The government has this week indicated that they were prepared to discuss their proposed changes to the aged pension, potentially reconsidering their plan but when you look below the surface, it is unlikely they will give a lot of ground in the short run.
Speaking on Saturday, Treasurer Joe Hockey said the government remained committed to altering the pension but was eager to discuss changes with its opponents in parliament. In last week's Intergenerational Report they proposed the introduction of a sunset clause that would soften the reform.
But what does this really mean…? It means the government's proposed indexation might still go ahead, with promises that the government in power in 2028 must review and relink the indexation to wages once more when that year passes if the recommendations of the Intergenerational Report are taken in.
Ad. Article continues below.
The pension currently rises every six months in line with wages growth. The government's proposed budget platform is meant to change in July 2017 to link the increases to inflation instead, although the Senate has not passed the bill. The current government bill does not include a sunset clause.
Social Services Minister Scott Morrison is expected to put the change on the agenda in talks with the Senate to legislate a sweeping change to pension rates for millions of recipients.
It's a big move that will affect a big, noisy swathe of Australians.
Do you think the Government is picking the right battle considering the political stakes they face?