Picasso's boobs a no-go zone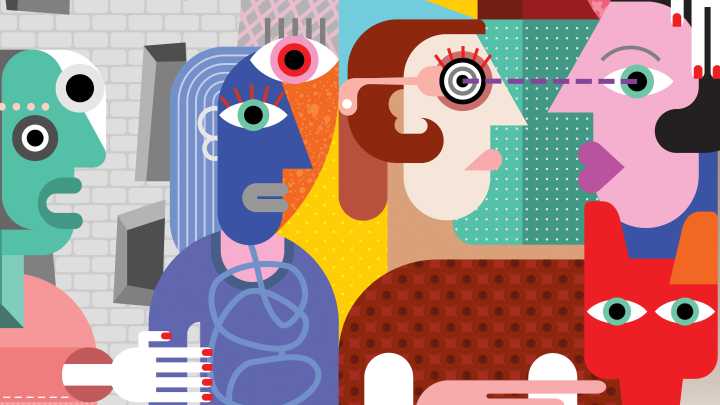 Is the world so politically correct, it's gone mad? This time it's the breasts and genitals painted by Pablo Picasso that are a no-go zone.
Fox News in the United States has been accused of being "sexually sick" after the network blurred out the boobs and private parts depicted in a Picasso masterpiece which sold for a record-breaking price this week.
The Women of Algiers (Version O) sold at auction for a staggering $179 million US dollars, the equivalent of $227 million Australian dollars.
Reporting on the setting of this new world record, Fox News decided the life painting was offensive or sexual rather than artistic. Three sets of breasts were covered up and the genital area was also deemed too rude and plastered over with a Fox News banner.
Leading art critic Jerry Saltz from New York magazine wrote on Twitter that the decision to blur parts of the masterpiece betrayed the "sick minds" of those reporting. "How sexually sick are conservatives and Fox News?" he said.
Ad. Article continues below.
Artist and author Gonzalo W Benard said it was "pathetic", while art writer Aruna D'Souza said "glad Fox News is protecting its audience from Picasso's smutty mind."
Another Twitter user commented with the hashtag #FreeTheNipple" with reference to the recent campaign against censorship of the female form.
Picasso's 1955 work became the most expensive painting ever sold at auction, with the record-breaking total reached in 11 minutes of furious bidding, surpassing its pre-sale estimate of $140 million US.
The Women of Algiers (Version O) canvas depicts courtesans in harem and was created by Picasso as part of a series of artworks to honour his friend and fellow artist Matisse. 
We need you to be our art critic. Tell us what you think about the tv network covering over the boobs and private bits on Picasso's masterpiece. Did they take it too far and blur the lines between art and sexuality? Is it political correctness gone mad?