Philip Ruddock caught 'double dipping' on his massive government pension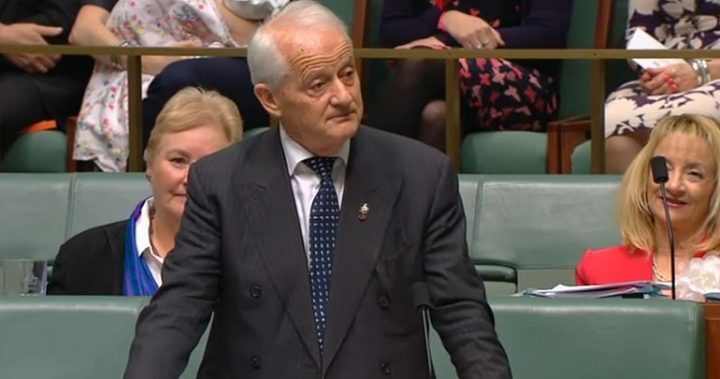 It's a story that has become all too common it seems… Politicians using taxpayer money for their own benefit.
Now former Coalition minister Philip Ruddock has been called out for "double dipping" by taking home his parliamentary pension of more than $200,000 a year on top of full pay for his new role as Australia's human rights representative.
Mr Ruddock spent 42 years in federal Parliament, which entitles him to around $215,000 per year, or a lump sum of around $2.5 million plus $107,500 per year.
It turns out that Mr Ruddock has also been getting his salary for his new departmental contract at the same time, which sees him earning well over anything the average Aussie could dream of.
His new contract reportedly works on a per diem share of between $210,482 and $241,715, which he gets on top of his pension.
Ad. Article continues below.
Former MPs who take on government jobs usually have their pension adjusted accordingly to avoid double dipping in the system.
DFAT's multilateral policy division boss Lachlan Strahan said Mr Ruddock had sought legal advice over the issue, but was told because of his title he is exempt from the rule.
"Legal advice was sought on that matter and the legal advice that we were given is that because he bears the title of envoy, it doesn't have an impact on his pension," Dr Strahan said.
"I gather it's not linked to the title – it's the type of title, I understand. He actually sought advice off his own bat about his pension."
Mr Ruddock himself has said there is no reason for him to make any changes.
Ad. Article continues below.
"The written advice from the Department of Finance is that if it is under a contract with the department – presumably it's happened before – it would have a very marginal impact on my pension, even if it were an office of profit under the Crown," he said.
"It's a daily rate and the impact on the pension is marginal."
While it is all well and good from a legal point of view the revelation has angered many – particularly over 60s who are struggling to make ends meet on their own pension.
Reports from earlier this year found that the pension rate actually falls under the poverty line.
What are your thoughts on this? Are you on the pension?