Phil Hughes tragically loses his fight for life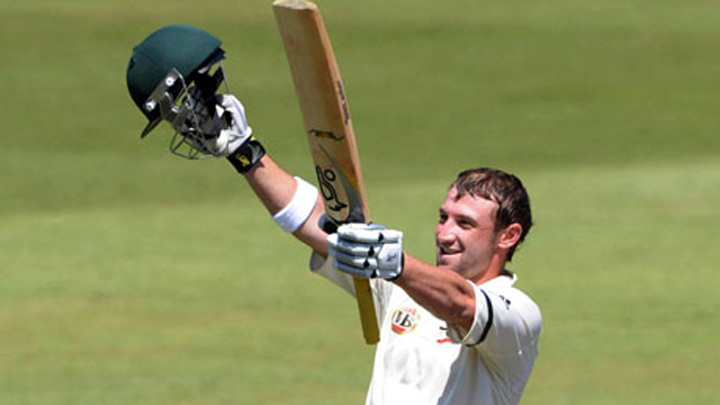 On Tuesday, Australian cricket player Phil Hughes tragically received a ball to his head off a bouncer in a Sheffield Shield match and today he lost his battle after emergency surgery and two days in a coma.
He was a 25 year old young man, with plenty of life to live. The man from New South Wales was tipped to play in the first Test against India this coming week.
When he was struck, he fell forward and despite being resuscitated on the boundary line and emergency surgery performed after the incident the blow to his head has caused a serious injury.
According to the Sydney Morning Herald, the force of the ball caused a massive haemorrhage and left him unconscious without breathing.
After two days at St Vincents Hospital, his family, friends and teammates stayed with him. His teammates were a constant support by his side and on the day of the injury, Michael Clarke did not leave the hospital until midnight and was back by 6am the following day to support him.
Ad. Article continues below.
This is a sad day for not only a sport that Australia prides itself on, but for the cricketing community, the Australian people and most importantly, Phil's family and friends.
May you rest in peace, Phil.
30.11.88 – 27.11.88