Petition calls for The Project to apologise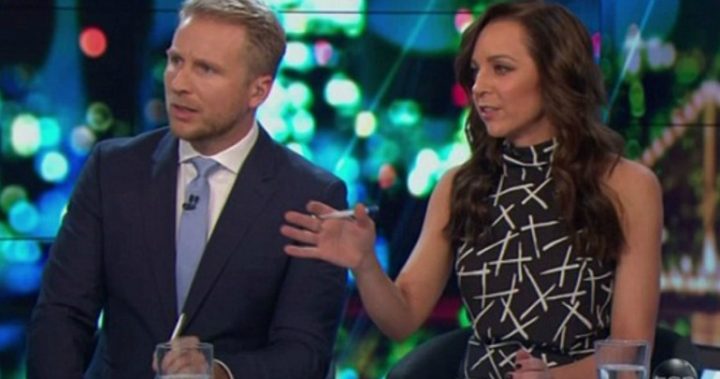 You might have missed a recent airing of The Project, but those who saw the program on Channel 10 on November 9 were horrified at how broadcaster and panel regular Steve Price was treated, and they've signed a petition demanding he receive an apology.
Price became the 'talk of the town' after he and former Labor staffer Jamila Rizvi exchanged heated words on the program while discussing the shock election in the United States.
Price claims Rizvi interrupted him while the panel was discussing Hillary Clinton's loss.
While Price has often been under fire for his appearances on The Project, the petition calls for him to be issued with a public apology by the hosts, and states that Price was "abruptly cut off and insulted by Jamila on national television despite his best efforts to lower the outrageous tone being fuelled by the guest".
It claims that following this exchange Price remained silent for the rest of the discussion due to the "abuse and degradation" he suffered on the night.
Ad. Article continues below.
Rizvi said she was in a state of shock following the result and was sad that the US had not voted in its first female president.
When host Carrie Bickmore revealed how women had voted in the US it appears she returned to Rizvi for comment, but Price interjected to share his opinion that the vote breakdown would indicate an underlying discontent.
"What that shows you is that people in real America, small town America, weren't buying the bulldust coming out of the elits," Price started before being cut off by Rizvi.
"Sorry can we cut this bull**** about the idea of there being a real America," she said. "All America is real — and the question I believe was to me…"
After she'd finished speaking an obviously upset Steve Price went on the attack saying, "This is the reason why Donald Trump won, because people like you lecture and heckle people."
Ad. Article continues below.
Carrie Bickmore had to intervene when things started to flare up and said, "Pricey, we were talking to Jamila and you don't need to keep that tone."
Social media was quick to jump to Steve Price's defence, expressing outrage at the bullying that occurred.
@JamilaRizvi @theprojecttv @StevePriceMedia Oh. I thought it was a panel show where people chip in their opinions. My mistake 🤐

— BenFordham (@BenFordham) November 9, 2016
Ad. Article continues below.
More than 16,000 signatures have been received in support of Steve Price. The petition needed only 8,500 to reach its target.
Did you catch the incident on The Project? What do you think about panellists talking over each other to get their point across?