Peter Dutton copped a pair of shoes for hypocrisy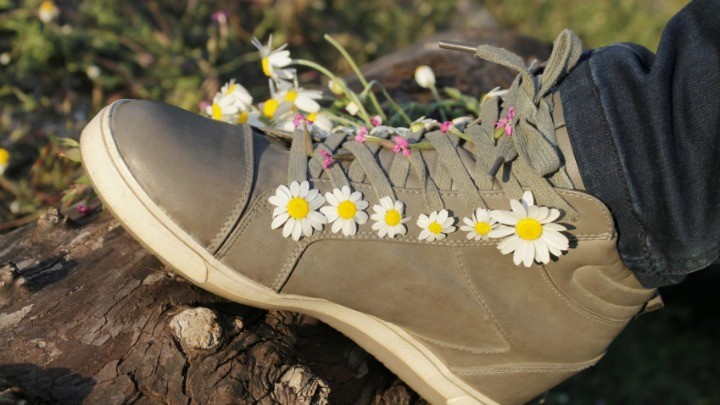 The man accused of throwing his shoes at the Immigration Minister during World Refugee Week says he was compelled to chuck his boots because he felt Peter Dutton was being two-faced.
"It is hypocritical for Peter Dutton to appear at a festival welcoming refugees when his government continues to lock up indefinitely asylum seekers who have committed no crime, and turn back boats at sea who are attempting to seek refuge in Australia," said David Sprigg, from Queensland.
In many parts of the wold, if a politician or public figure does something you don't agree with, you'd slip of your sandal and throw it at them. It's a tradition going back thousands of years, and is a well-known way to insult someone in the Arab world, and also in India, Ireland, Taiwan and Pakistan.
Psalm 60:8 in the King James Version of the Old Testament, says: "Moab is my washpot; over Edom will I cast out my shoe: Philistia, triumph thou because of me".
Incidents of shoe throwing have also occurred in High Kong, the US and the UK.
Ad. Article continues below.
The most famous recent occurrence of shoe throwing was when an Iraqi journalist threw both of his shoes at George W Bush. The US President ducked, avoiding being hit by either of the shoes and the journalist was bustled out of the room by the Iraqi Prime Minister's guards. Many public protests featuring President Bush's effigy and shoes followed.
In 2008, the Chinese Premier Wen Jiabao had a show thrown at him in London, and the following year, John Howard was delivering a speech about leadership in the new century at Cambridge University when an Australian student called him a racist then took off his boot and threw it in his direction.
Julia Gillard received similar treatment, only in both incidents a sandwich was thrown at the Prime Minister of the time.
Peter Dutton managed to catch one of the shoes that was pegged at his head, receiving praise from the Acting Premier Jackie Trad, who commended him on his quick reflexes. "It was a silly action, but I managed to catch one out of two," said the minister.
Tell us, who would you like to throw a shoe at?