Pete Evans slams dietitians in social media "rant"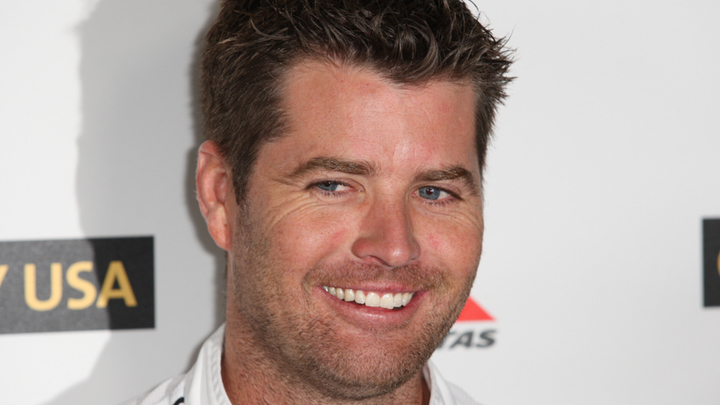 Celebrity chef Pete Evans is no stranger to making controversial comments.
From his controversial claims that sunscreen is actually harmful to his suggestion that camel's milk could supplement breast milk, Evans has no issues speaking his mind.
This time he's landed himself in the headlines for what the Daily Mail describes as a "bizarre rant" on social media.
Read more: Pete Evans defends his comments about sunscreen
You might be wondering what he's talking about this time?
Ad. Article continues below.
Well, Evans has slammed the Dietitians Association of Australia in a scathing post on his Instagram page.
Along with a photo of Pinocchio, the chef writes, "Why is the system in place to protect us so CORRUPT? THE WORLD HAS GONE MAD!"
"A low carb approach with healthy fats is what we promote with Paleo and the DAA attack paleo and say it is dangerous to eat REAL FOOD!," he writes.
"The DAA attack Dr Gary Fettke for promoting eating less sugar (low carb, healthy fat) which has him silenced from AHPRA even though at the same time, overseas Doctors are being awarded for teaching their patients to eat real food by using a low carb, healthy fat approach for reversing type 2 diabetes.
"Yet health professionals in Australia can take a seminar in how to get people to basically starve themselves on an 800 calorie diet created by NESTLE, one of the largest multinational food companies. The end result is that they are trying to promote low carb, but do the ingredients look like real food or are they filled with toxic sugar, toxic oils and other toxic sweeteners?"
Ad. Article continues below.
Ad. Article continues below.
He claims the DAA is sponsored by Nestle, going on to talk about how health professionals "can sign up and do a 1.5 day seminar" to feed "basically a liquid toxic snack bar with a multivitamin added to it".
check out the ingredients below
"WTF. Is this what a lot of doctors and dieticians promote to their patients to lose weight instead of just using common sense and eating REAL FOOD? And do they then offer surgery instead of again offering REAL FOOD?," he writes.
"The scary thing is that below is somewhat similar to baby & toddler formula – Would the goal of these food companies be to feed humans from a tub or packet from birth to death….now who would that ultimately benefit?
"Thanks to In Support of Paleo and Low Carb Facebook for the heads up for alerting me to the fact that the DAA promote a 310 grams of carbs per day….again WTF."
Ad. Article continues below.
Read more: Paleo chef Pete Evans claims 'doctors don't know' what he knows
A spokesperson for the DAA defended their decision to use Nestle as a a corporate partner.
The spokesperson told the Daily Mail while the organisation believes Evans is 'a fantastic chef and personality', it doesn't believe he has has "the knowledge and training to give tailored nutrition advice."
"We respect his emphasis on whole, unprocessed foods – that's backed up by solid research, and something we can certainly agree on," the spokesperson said.
"But he is not trained in nutrition science, and doesn't have the knowledge and training to give tailored nutrition advice."
What do you think of Pete Evans' comments?