Pensioners are the losers in Greek bailout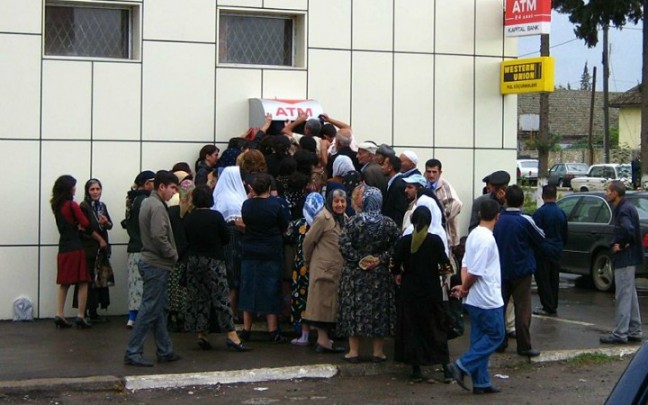 After 17 hours of gruelling talks, Eurozone leaders have finally struck a deal on a bailout that will prevent Greece from being kicked out of the European Union. But some say the deal is worse than the original offer the country resoundingly rejected on July 5.
Greek Prime Minister Alexis Tsipras accepted the terms on Monday night then headed back home with the enormous task of convincing his socialist party and his people that it was for the best.
The deal includes loans that will ease Greece's huge burden of debt and revive its crippled banking system.
But the condition is that Mr Tsipras has until Wednesday to force a raft of draconian finance laws through parliament by Wednesday as a sign of good faith.
Only then will the 18 other Eurozone leaders start negotiations over what Greece will to get in return. On the table is a three-year bailout worth up to 86 billion euros ($A128.68 billion), Greece's third rescue program in five years.
Ad. Article continues below.
'The great majority of Greek people will support this effort,' said Mr Tsipras.
Will they?
Mr Tsipras shot to power with his radical Syriza party on the back of promises to end five years of bitter austerity under two previous bailouts.
And while the deal on the table would mean there was no chance of a "Grexit" and would prevent Greece's cash-strapped banks form running dry, Eurozone leaders made Greece surrender much of its sovereignty to outside supervision.
For the foreseeable future every move Greece makes will face scrutiny by the International Monetary Fund (IMF).
Ad. Article continues below.
It's likely banks will stay closed and the 60 euro ATM cash withdrawal limit will remain in place. The goods and services tax will increase, labour laws will change and, most devastatingly for a country with 50 per cent youth unemployment, pensions will be cut.
Haralambos Rouliskos, a 60-year-old economist speaking to Sky News, described the deal as 'misery, humiliation and slavery'.
Greece's public servants are being called to stage a 24-hour strike for Wednesday, the first since Tsipras took power.
Do you think this is a good moment for Greece? Should the country be happy to be bailed out yet again, or angry that they face further austerity measures?  Can you imagine facing such tumultuous times in your retirement?