Penny Wong lashes Pauline Hanson on Q and A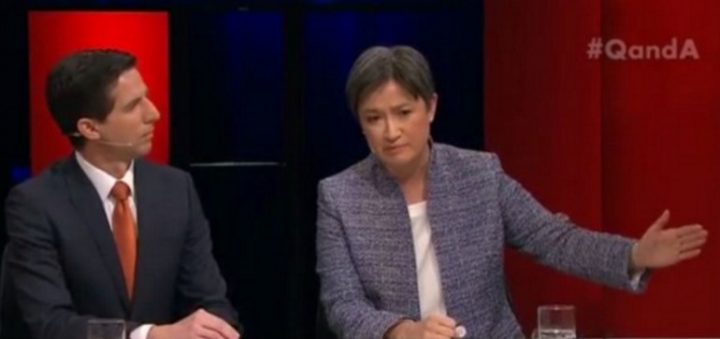 Labor Senator Penny Wong has taken a stand of Q and A overnight, blasting One Nation leader Pauline Hanson for her views of Muslims and migration.
Ms Wong was asked by a member of the audience how she could argue Senator Hanson promotes prejudice and fear when she was elected by the people of Australia to represent their views.
"Because I look at what she says," she replied to cheers from the crowd.
"I remember the debate in the 90s when we were the ones who were swamping the place and we were the ones who were going to make this a dreadful place."
Ms Wong, who is Malaysian Australian, said she remembered what it was like to be Asian in the late 90s when Ms Hanson was first elected.
Ad. Article continues below.
"Yes, she is elected, you know, she has her seat in the Senate. And she's entitled to speak, but those of us who have very different views are also entitled to speak.
"Prejudice and fear will never build a community, they will only tear one apart and no country has ever made herself safer by attacking a particular ethnic minority."
Her response was received with rapturous applause from the audience, but not everyone was impressed.
Many have come out saying Ms Hanson represents their views and they are "sick of being attacked for it".
Other panellists also made comparisons between Ms Hanson and Donald Trump, saying it was dangerous to give her too much power or dismiss her ideas as "fear mongering".
What are your thoughts? Is Penny Wong right here? Or do you think Pauline Hanson is just speaking for those who voted for her?