PBS changes will save $3 billion... But how will it affect you?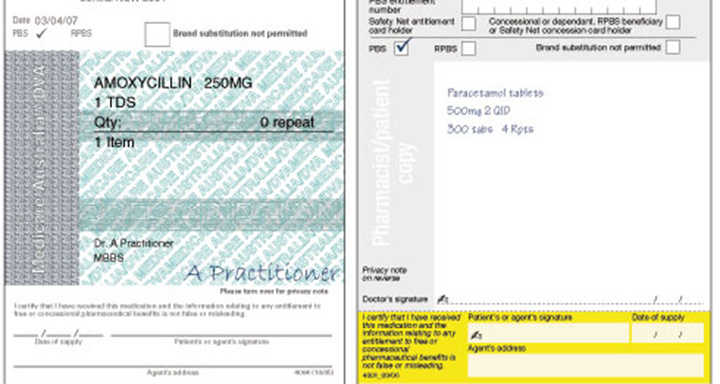 Health Minister Susan Ley has announced a few changes to the Pharmaceutical Benefits Scheme that will mean big savings – $3 billion in fact. And after reviewing the PBS, it's clear that these changes are well needed. The question is, how will they affect you?
Currently, the PBS lists hundreds of medications and provides them at a cheaper rate for the Australian population and even cheaper again for seniors. The amount an average Australian contributes to their medication as a co-payment for the PBS is $37.70, however for pensioners or concession card holders it's just $6.10. These figures are adjusted annually on 1 January in line with the Consumer Price Index.
It's a very beneficial program for seniors and as you can imagine, costs the government quite a bit. However, the system has also got some interesting quirks.
Firstly, this sees some pensioners paying $6.10 for products they could buy over the counter – even at Woolworth's – for just a couple of dollars. One example is paracetamol, which is available at any service station, supermarket or corner store.
Why would they pay so much for something you can get cheaper?
Ad. Article continues below.
It comes down to the safety net – an amount that if exceeded, makes all medication purchases free from that point onwards. For the average Australian it's $1,453.90 and for pensioners it's $366.00 or 60 scripts. So for people who take high volumes of medication, it's a beneficial system and some have managed to rort it by stockpiling basic medication on scripts to reach the safety net and enjoy free medication.
To manage this, one of the proposed changes is to take all over-the-counter medication off the PBS, making room for more lifesaving medications including cancer drugs. It makes sense, given that over the counter medications aren't often treating something life threatening and giving the discount to those facing serious problems like cancer is a morally sound decision. Ms Ley has said that this measure will benefit the seriously sick.
This means that the calibre of medications on the PBS will be higher than it currently is, and prescriptions for these medications will be more difficult to get from doctors as it's not a standard dose of paracetamol that can easily be written for anyone for anything. This will assist in stopping those manipulating the system and stockpiling basic medication.
The second measure has both a good and bad edge for consumers. They'd like to reduce the PBS consumer co-payment by around $1, making the co-payment anywhere around $5.10 per medication. However, there's no confirmation about whether pharmacists will recoup the cost themselves by charging slightly more for medications or if they'll do as the government hopes and use it as a marketing tool to attract customers.
The downside to this is that it will take consumers longer to reach the PBS safety net – something that could be seen as a bad thing for some, but a necessary measure to reduce those rorting the system.
So ultimately, the benefits are designed to make things easier and cheaper for pensioners doing it tough, but more difficult for those rorting the system and puts an honesty call on pharmacists. And, don't forget about the budget savings – $3 billion back in the pocket could go a long way in helping Australian pensioners in many other ways.
Tell us, do you support the PBS changes? How will they affect you?