Pay the doctor not the taxman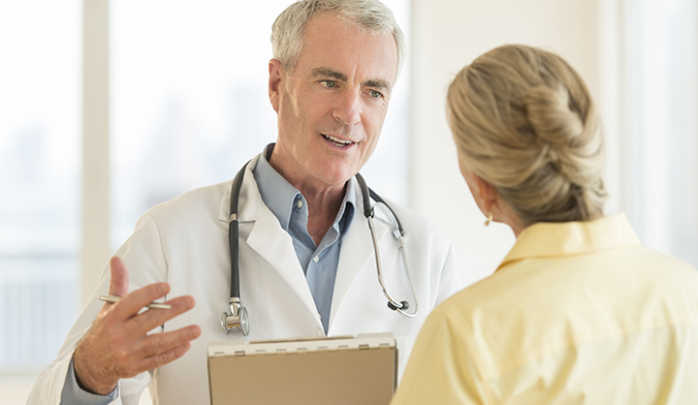 Tony Abbott has finally and controversially dumped the GP co-payment policy that he has fought so valiantly for, for months as a major component of his budget and instead is encouraging doctors to become the administration of his tax.  Abbott, in a press conference today extended an invitation to doctors to charge a $5 'discretionary' fee for consultations with patients who do not have concession cards.
Ad. Article continues below.
According to the Sydney Morning Herald, the government plans to stick with its plan to reduce the Medicare rebate GPs receive for common consultations by $5 for adults who are non-concession card holders from July 1 next year and freeze rebates until 2018 for doctors.
Under the new scheme, children under 16, pensioners, veterans and people in aged care and nursing homes will be exempt from the rebate cut.
Tony Abbott finally stepped up to the nation and conceded that the $7 co-payment would not have the support to pass the Senate.
It's been a subject that has blown hot and cold for the government over the last two weeks, with announcement after announcement about the program being off, then not off, before this final concession.  And this announcement is one that has been in part welcomed by the AMA, who are celebrating the fact that the new approach protects 'vulnerable people' but also fighting for more for the doctors.
There is no doubt about it, Tony Abbott is proud of his new approach.  [This is]"a system which is better for children and for pensioners, a new and improved proposal which indicates that this is a government which is always capable of listening, learning and improving," he said.
How do you feel about the new approach to seeing a doctor? Do you think that Abbott's new approach to charging those who are not concessional, via the doctor, is appropriate?