Pauline Hanson's popularity has just skyrocketed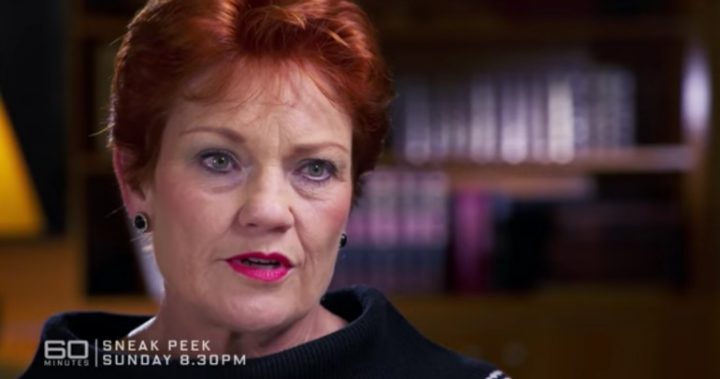 The latest polls have shown that Pauline Hanson's One Nation party has seen a huge surge in popularity since the election.
The Newspoll has revealed the party has increased its support to 6 per cent, up from 1.3 per cent on polling day, reports The Australian.
Ms Hanson found support during the election campaign over her hardline stance on immigration and while many slammed her for fear mongering, it seems this hasn't stopped others throwing their support behind her.
Ms Hanson and her party colleagues hold the balance in the Senate with the government unable to pass legislation opposed by Labor and the Greens without One Nation's support.
It's a powerful position to be in for what some have called the most divisive party in Australia.
Ad. Article continues below.
The poll results also found that voters have moved away from the major parties since the election.
The minor parties and independents seem to be growing in popularity with election results showing 23.2 per cent of people did not vote for the Coalition or Labor — the highest percentage since 1934.
While Ms Hanson was in the media a lot leading up to the election, she has stayed relatively quiet since.
She did, however, cause a stir with her first parliamentary speech where she claimed Australia was in danger of being "swamped" by muslims.
What do you think of Pauline Hanson? Are you a fan of her and her party? Or do you disagree with her policies and ideas?