Pauline Hanson's One Nation is eyeing another state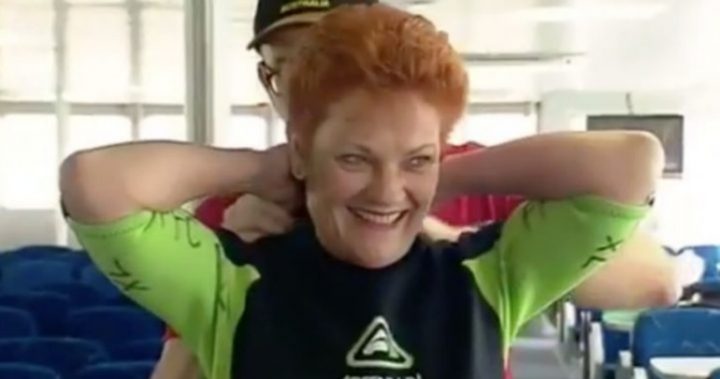 It looks like Pauline has her eyes set on the rest of Australia. Latest, Pauline Hanson's One Nation party is attempting to register in Tasmania ahead of the next state election. This comes as many people in rural communities lose faith in the major parties, reports ABC News.
According to a party spokesperson who spoke to the ABC, "efforts to have the party registered in Tasmania are underway" and that "the party hopes to have candidates running for seats in Tasmania's House Of Assembly in the next state election" in 2018.
One Nation pulled 10 per cent of the vote in Queensland at this year's federal election and is tipped to poll strongly in state elections there and in West Australia next year.
One Nation's rising popularity has the National party worried, and the ABC can confirm Deputy Prime Minister and Nationals leader Barnaby Joyce wants to run a candidate in Tasmania at the next federal election.
There had been speculation former Liberal senator Richard Colbeck might run for the Nationals in Tasmania, however he is undecided.
Ad. Article continues below.
Although the Nationals picked up two extra seats at the last federal election, it has been reported that issues like council amalgamations and the backpacker tax have left many rural voters upset with the way politics is done. Many rural people have lost faith in the major parties because of a lack of trust and concern that their problems are not being heard.
Another north-west coast dairy farmer, Geoff Atkinson, is a long-time Liberal voter but said he would have to seriously consider his options were One Nation to run at the next election.
"It'd be difficult after 40-odd years of voting Liberal. But this is probably the first time I'd really have to think about it," he said.
Do you think this state is ready for Pauline Hanson? How will you be affected?