Pauline Hanson's One Nation faces a major test in the Senate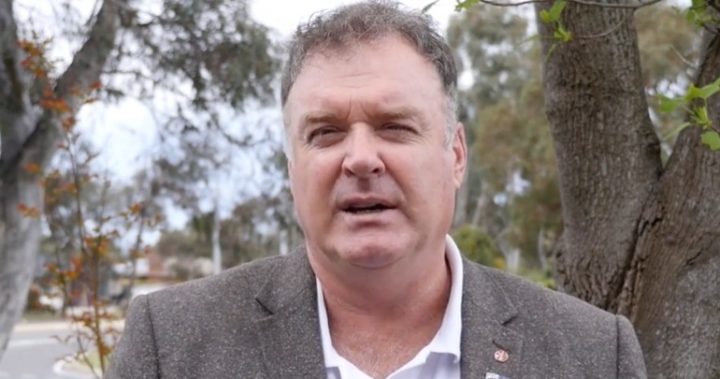 Whether you love her or loathe her, there's no denying Pauline Hanson's One Nation party's powerful position in the Senate.
But that could be about to change, with one of her senators facing a High Court challenge over his election.
The Turnbull Government will ask the Senate to consider challenging Senator Rodney Culleton's eligibility.
You might be wondering why?
Well, it all comes down to the theft of a key, worth $7.50, from a tow truck in 2014.
Ad. Article continues below.
The ABC is reporting that Senator Culleton pleaded guilty last month to a charge of larceny (theft) but no conviction was recorded against him.
But, the problem for Senator Culleton is a conviction recorded against him before the election for failing to appear in court.
The legal advice given to the government indicates the One Nation senator might not have been eligible for election.
Apparently our constitution states a person cannot be in parliament if they've been convicted of a crime with a punishment of one year imprisonment or longer.
Senator Culleton has described the news as a blow, and told Sky News last night that it was a test for the party.
Ad. Article continues below.
"I'm in a legal web and every time I quiver in the web, the spider seems to come out and inject me with more poison," he said.
He has stated he will probably represent himself in the High Court and dismissed the issue as "trivial".
The senator has also indicated he won't vote on any legislation while the matter is before the High Court.
So, what will happen if Senator Culleton is disqualified?
According to ABC election analyst Antony Green, the senator would be struck off the ballot paper and a recount would be conducted.
Ad. Article continues below.
Green believes Senator Culleton's brother-in-law, electrical contracting businessman Peter Georgiou, would be his likely replacement.
But there appears to be more to the story.
Just like Family First senator Bob Day, who resigned this week and is facing a similar High Court challenge, Senator Culleton also reportedly has some issues with one of his businesses.
The ABC is reporting one of Senator Culleton's companies, Elite Grains, is being liquidated and has debts worth $6 million.
Bruce Bell, a former business associate of the senator, predicts Senator Culleton could end up bankrupt.
Ad. Article continues below.
"Unless somebody stumps up some millions of dollars, I think it's inevitable Mr Culleton is bankrupt," he told the ABC.
And if that happens, it would be grounds for Senator Culleton to lose his place as a senator.
What do you think of the whole issue? Do you think there should be a High Court challenge?