Pauline Hanson's just became a force to be reckoned with in parliament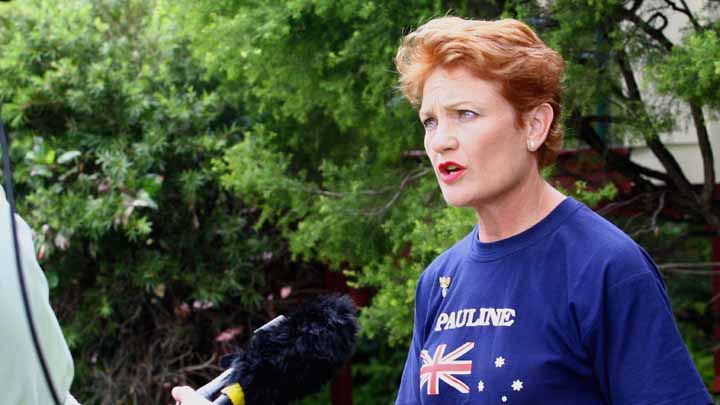 Pauline Hanson's One Nation party has achieved an unexpected four Senate seats as the final results of the Federal election have been revealed.
New #Senate
Gov 30
Opp 26
Greens 9
One Nation 4
NXT 3 &
Senators Day, Lambie, Leyonhjelm and Hinch

— Australian Senate (@AuSenate) August 4, 2016
What this means is that she has created an even larger crossbench for the Coalition Government to contend with, making her a real force to be reckoned with.
With 11 crossbenchers in the Upper House and reduced Coalition force in the Senate, Malcolm Turnbull might want to brush off those negotiation skills if he wants any legislation to pass this term. (The Coalition will need the support of at least nine of the 11 crossbench senators if it is to achieve a 39-vote majority.)
Ad. Article continues below.
One nation has two seats in Queensland, one in New South Wales and a seat in Western Australia — the latter of which is under scrutiny given the candidate, Rod Culleton, is awaiting sentencing for larceny charges in NSW.
What's interesting about this is that the Coalition actually dropped three seats to the crossbench, having held 33 seats in the 2013 Senate but only securing 30 seats this election.
According to attorney-general George Brandis, the best way the Government can deal with Pauline Hanson — who had more than 500,000 voters in her favour — is to explain why she is wrong.
"To say that Pauline Hanson is not part of the national conversation… is ludicrous. What we have to do is we have to engage her and we have to explain why the views she expresses, about the Muslim community for example, are wrong," Brandis told the ABC's Insiders program.
Do you believe the Government has a tough road ahead when it comes to getting legislation through the parliament? What do you think about George Brandis's comments in relation to how best to deal with Pauline Hanson and those like her?