Pauline Hanson takes unusual step to address her candidate's past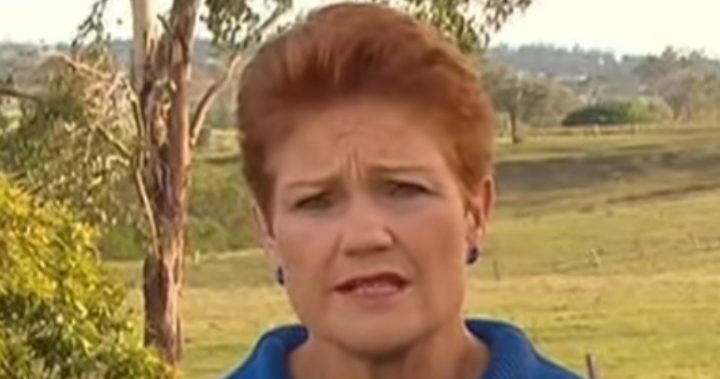 We're used to Pauline Hanson doing things a little bit differently to what most politicians do.
And this time she's taking the unusual step of putting one of her candidate's future in the hands of the people.
One of her One Nation candidates for Western Australia, Brian Brightman, has a controversial past.
The former customs officer was convicted of stealing departure tax stamps and selling them to Australia Post for $1000 back in 1993.
But instead of dropping him as a candidate or putting him out for "trial by media", Hanson is giving her followers the chance to decide whether he should remain a candidate.
Ad. Article continues below.
On her Pauline Hanson's Please Explain Facebook page, the One Nation leader said Brightman came to her before he was nominated and explained his past.
"In life we all make mistakes. After that what matters is how you deal with them. Do you run from your mistakes or do you turn and face them with courage and honesty?" she wrote.
"I believe in openness, transparency, honesty and giving the people of Australia the chance to be listened to and voice their honest opinion.
"Because of his willingness to tell the truth, even when he knew it might cost him a chance to follow his dream, I decided to give him a chance.
"What do you all think? Is it fair that after someone has atoned for their mistakes that they might be given a second chance?
Ad. Article continues below.
"If you want, now's your chance to have your say, I think we should give him a go."
Hanson directed her followers to a poll on the Sky News Australia Facebook page, where they could vote on whether Brightman should remain a candidate.
The results of the poll are expected to be released soon.
The WA election, which will be held on March 11, has a field of 55 One Nation candidates.
Ad. Article continues below.
A Reach-TEL poll last week has One Nation polling at 11%, but Hanson herself believes that number is much higher.