Pauline Hanson reveals her plans for 'leftist' ABC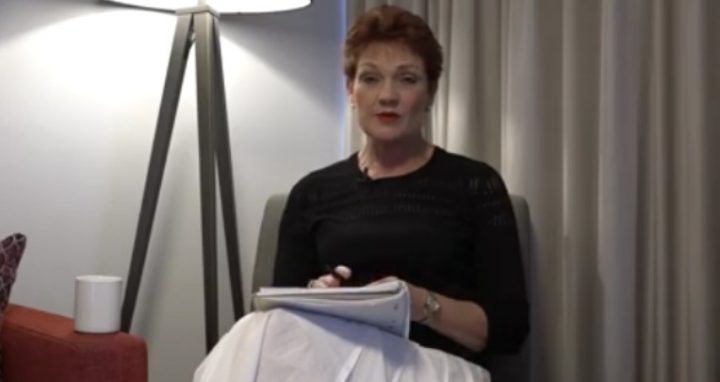 Pauline Hanson wants SBS and the 'leftist' ABC sold, saying she's "sick and tired of them."
The Queensland senator, who admitted she was absolutely worn out following the hectic West Australian election last week, was speaking to supporters on a Facebook Live video last night.
She said the $400 million in government funding for SBS and the $1.2 billion for the ABC could be better spent elsewhere.
"I think everyone's sick and tired them with their leftist attitude," the plain-speaking MP said of the national broadcaster, adding that the ABC should focus more on rural and regional content and cut the "highly-paid salaries" it gives its executives.
Ad. Article continues below.
ABC managing director Michelle Guthrie was given a salary package of $900,000 when she was appointed in December 2015, but the national broadcaster is currently laying off 200 workers as it restructures.
As for the SBS, "we don't need it," Hanson said. "People can hook in through their iPads or whatever and look at the news from their country of origin. Why are we funding that, when we don't need to?"
The SBS Charter sets out the channel's principal function as providing "provide multilingual and multicultural radio, television and digital media services that inform, educate and entertain all Australians and, in doing so, reflect Australia's multicultural society."
Do you agree with Pauline Hanson on the ABC or SBS, or are you a big fan of the government-funded broadcasters?