Pauline Hanson reveals her new political dream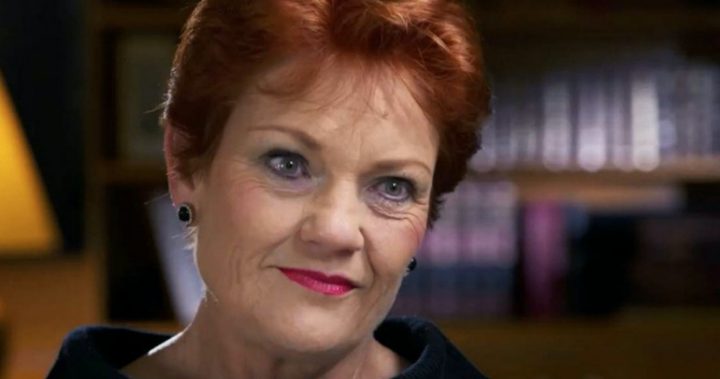 She made a stunning political comeback last year, winning four senate seats in the federal election and now it appears One Nation leader Pauline Hanson could be aiming even higher.
The latest poll results out today show One Nation has surged in popularity across the country, with an 8 per cent approval rating across the board.
Hanson said she was delighted with the result and when asked by the Seven Network if she would want to run for the prime ministership one day, said she wouldn't rule it out down the track.
"To be PM, what an honour that would be," she said on the Morning Show.
"It is a privilege to be the leader of the nation, but it is a tough position and I can understand that you can't please everyone all the time.
Ad. Article continues below.
"My job now is to represent the people of Queensland and to build the party.
"Maybe one day, down the track, in 15 or 20 years time, who knows what will happen."
The independent parties saw a rise in popularity to 19 per cent, following trends around the world that show voters becoming disenchanted with the major parties.
But while Hanson holds out hope she could one day run the country, her fellow independent senator Derryn Hinch has rubbished the idea.
"Pauline may be the leader of One Nation, but I can assure you shall not be leader of the nation," he said in their weekly Morning Show segment.
"She's dedicated, she believes in what she's doing, but she will not form the opposition or government and that is the fact."
What do you think? Could Pauline Hanson ever be PM? Would you prefer a minor party lead the country?