Pauline Hanson 'honoured' by Donald Trump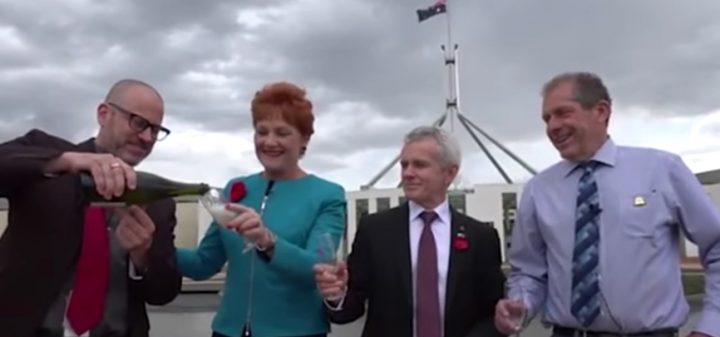 It might be one of the hottest tickets on the planet, and One Nation leader Pauline Hanson might feel a little like Charlie finding the Golden Ticket to visit Wonka's chocolate factory.  Today Ms Hanson announced that she had received an invitation to United States President-elect Donald Trump's inauguration.
Ad. Article continues below.
Sending out a tweet to her thousands of followers, Ms Hanson wrote, "Would you believe it? I have been gifted tickets to the Presidential Inauguration Ceremony of [Donald Trump] – What an honour". She also tweeted, "Because of my duties to the people of Queensland & Australia I'm still deciding if I can attend the inauguration."
While Ms Hanson stated that it was a "fantastic opportunity" she had declined the invitation. She told News Corp, "I thought about it for a minute; it would be a fantastic opportunity, but I've got too much happening in Australia".  She added, "It's more important for me to be in Australia. I really want to have a big impact."
The invite most likely is a form of "thank you" for Ms Hanson and the One Nation party's celebration and video of congratulations that was sent to Mr Trump after his historic election win this past November.
While Ms Hanson won't be there in person, she has sent her support to the President-elect and looks forward to meeting with him if and when he comes to Australia.
What do you think about the invite?  Should there be a representative from Australian politics at the event?  Will you be watching the inauguration?