Pauline Hanson gives a stern warning to haters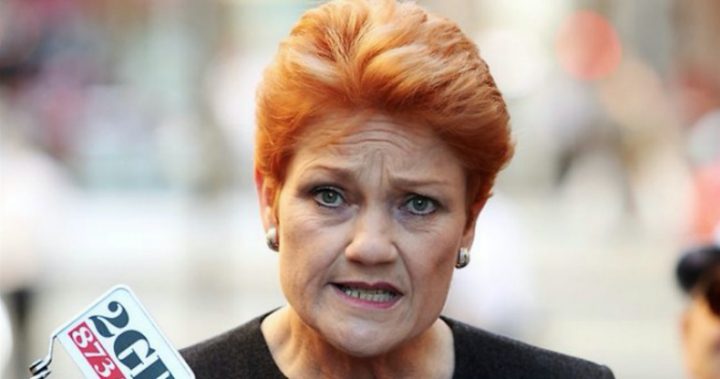 One Nation leader Pauline Hanson has hit back at critics who say she has lost control of her party and become a puppet under the control of press secretary James Ashby.
The accusations come after a third One Nation senator, Peter Rogers, was dumped over the weekend for an article on his website claiming the Port Arthur massacre was fake.
Rod Culleton was dismissed just weeks ago after being declared bankrupt, making him ineligible for his seat, while candidate Shan Ju Lin was dumped for making anti-gay comments.
The whole ordeal is reminiscent of the party's 1998 downfall, which saw One Nation crumble and Ms Hanson sent to prison.
Having made an extraordinary comeback last year, Ms Hanson has hit back Mr Rogers who told media she had become James Ashby's "puppet".
Ad. Article continues below.
"My personal view is Pauline is the puppet and he (James) is the puppeteer," he told AAP on Saturday.
"Regardless of what the media says, I'm the leader of Pauline Hanson's One Nation and I have the final say on who represents One Nation," Ms Hanson wrote on her social media.
"I can assure you, [with] 20 years' experience, knowledge, wisdom, understanding … I've taken over the leadership of this party," she later said.
"No-one, no-one is going to take it over and destroy what I want to achieve, what I want to do."
With the party getting ready to make a major grab for seats in the Queensland and Western Australian elections, supporters are worried the party could be self destructing.
Ad. Article continues below.
Those who oppose her policies and views, however, are already celebrating.
What do you think?
Do you hope the party thrives and survives? Or do you think it will eventually come undone?