Pauline Hanson becomes topic of debate on reality TV show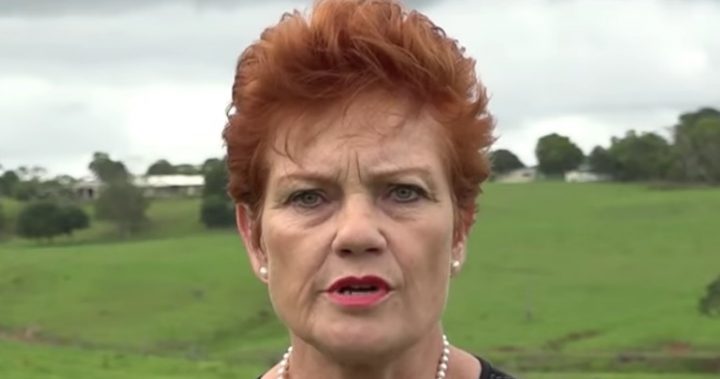 If you've been watching I'm A Celebrity Get Me Out Of Here on Channel Ten, then you've probably made yourself familiar with the celebrities on the show.
Among them this year is Steve Price, the outspoken guest who regularly appears on The Project, and Tziporah Malkah (formerly known as Kate Fischer), an ex-model and ex-fiancee of James Packer.
The pair attempted to bond on Monday night's episode about a topic that everyone has an opinion on – Pauline Hanson.
Sitting around a camp fire with footballer Dane Swan, Malkah asked Price what he thought of right-wing commentator Milo Yiannopoulos.
"Haven't had a lot to do with him … seen him interviewed on Andrew Bolt's show a couple of times," Price responded.
Ad. Article continues below.
Then she asked him what he thought of the alternative-right (alt-right) movement.
"It's a bit out there," Price said.
And that's when the topic turned to Pauline Hanson.
"Milo and the alt-right, they say things that EVERYBODY else is thinking, like Pauline Hanson," Malkah said.
And Price responded by saying that he didn't believe Pauline Hanson was "sophisticated enough".
Ad. Article continues below.
If you don't watch the show, or you don't like reality TV, you might be wondering why we're even discussing this.
Well, think about the dinner conversations you've had or the Facebook debates you've had about Hanson, Trump and right-wing politics.
The conversation around the campfire on I'm A Celebrity Get Me Out Of Here is a reflection of everyday conversations we've all had, the topic we've all discussed.
What do you think about this? Does this sound like conversations you've had with friends or family?