Paul Keating issues dire warning about the rise of China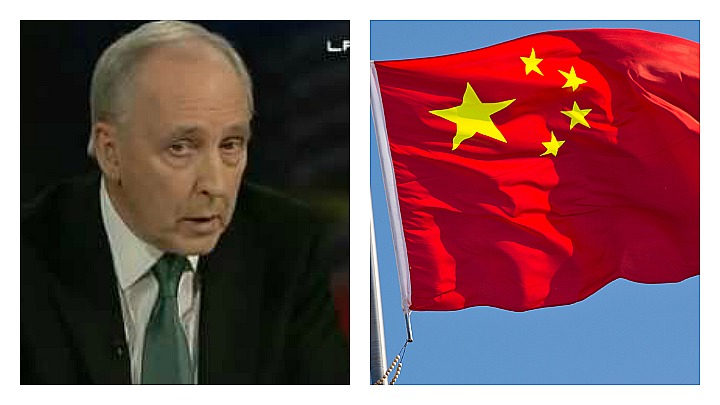 Former prime minister Paul Keating says Australia is not prepared for the rapid rise of China and says we need to do more if we want the rest of the world to take us seriously.
Mr Keating was speaking about Australia-China relations when he said that our international influence was "waning" and that we need to pull our socks up if we want to play with major world powers.
He also addressed the number of Chinese buyers in the country, saying the government was right to block the major sale of Ausgrid to them.
"The fact is Australia needs a foreign policy and it needs it urgently and Australia does not have a foreign policy, that's the biggest problem," he said.
He said that while our humanitarian efforts are commendable, they do nothing for our power and influence overseas.
Ad. Article continues below.
"Whether we're recovering people from the Ukraine after that disaster or these things, these are worthy things for an Australian nation … but they are not a foreign policy," he said.
"We both need and deserved a nuanced foreign policy which does take account of these big seismic shifts in the world."
Mr Keating said Australia should not assist the US in trying to remain the most dominant and powerful country in the world and should instead "try and preserve strategic hegemony in Asia and the Pacific".
"Strategic hegemony by the United States in the Pacific is incapable of preservation," he said.
With so much talk about the rise of China and their influence in Australian business, could he be onto something here?
Ad. Article continues below.
He also adressed Chinese buyers in Australia, saying it sometimes pays to be cautious.
He backed the governments block over the sale of power company Ausgrid to Chinese government buyers who were in a bidding war trying to get their hands on it.
"I don't think any state-owned company of any country ought to hold or be able to own and control key strategic telecommunications assets in Australia," Mr Keating said.
What do you think about Paul Keating's comments? Do you think we need to be more prepared for the rise of China and Chinese buyers in Australia?